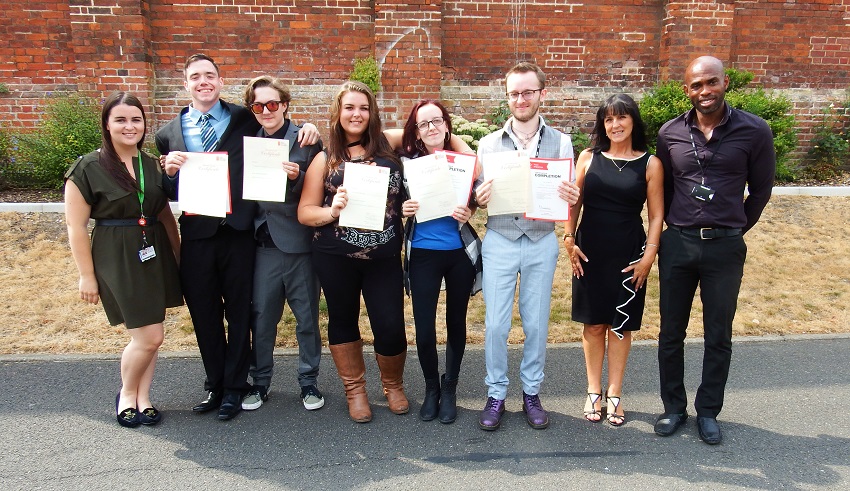 Prince's Trust TEAM 34 celebrate completion of their programme at West Suffolk College.
A college programme designed at encouraging young people towards the world of work has celebrated the achievements of its latest recruits.
Students on the Team 34 course, which is run at West Suffolk College in conjunction with the Prince's Trust, have completed their 12-week, full-time, course which included organising community and fundraising projects.
Completing classroom-based activities, a team-building residential trip and a local work placement ensured all five students left with a bespoke qualification.
Jade Morton, West Suffolk College's team leader for the Prince's Trust programme, said: "The programme was set up to provide a platform for 16 to 25 year olds who may have found mainstream education a little difficult.
"They may have a lack of confidence or struggle with anxiety or mental health issues. But this course can help overcome this while also preparing students for their next steps.
"The success of Team 34 has seen students return to West Suffolk College to continue their education or go straight into employment."
Congratulations go to our Team 34 graduates - Lewis Rose, Charlie Wright, Zack Harvey, Jessica Reeves and Melissa Fletcher.
The programme is now looking for its next recruits – dubbed Team 35 – for its next programme starting in September.
If you would like to find out more, please email This email address is being protected from spambots. You need JavaScript enabled to view it. or fill in the form below.