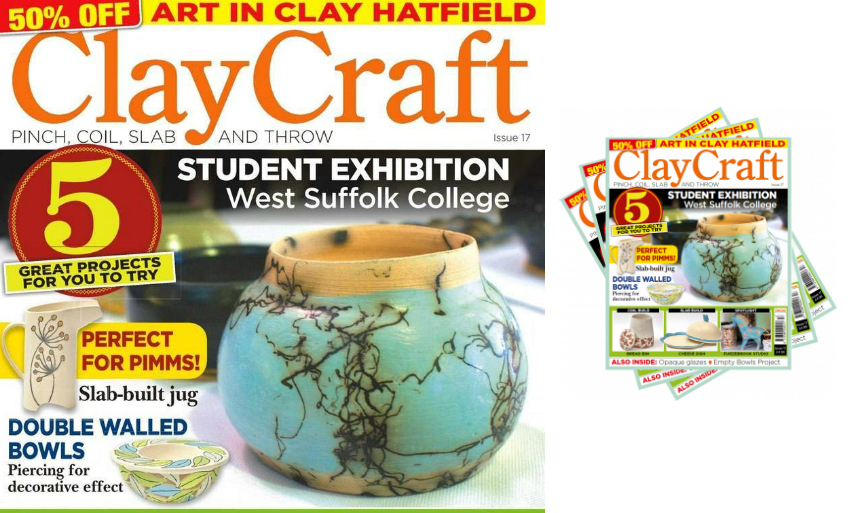 West Suffolk College's Pottery Courses have been highlighted in ClayCraft Magazine. Issue 17.
We were delighted to have our very first pottery exhibition featured in the renowned industry magazine ClayCraft.
The comprehensive four-page article featured interviews with some of our adult learners and tutor Libbi Hutchence in recognition of the class regularly attracting more than 60 students across the range of evening and weekend courses.
Libbi, who has run the sessions for the past six years, told ClayCraft that she was delighted with the standard in the exhibition which was hosted in the Gateway building.
One of the many reasons for the success and popularity of the pottery class is the fact students can work on anything they find appealing rather than following a set structure.
While a folder of inspirational pictures is on hand, this often means many students come to the class knowing exactly what they want to work on.
You can read the full article by purchasing the latest edition of ClayCraft, which is available via www.claycraft.co.uk.