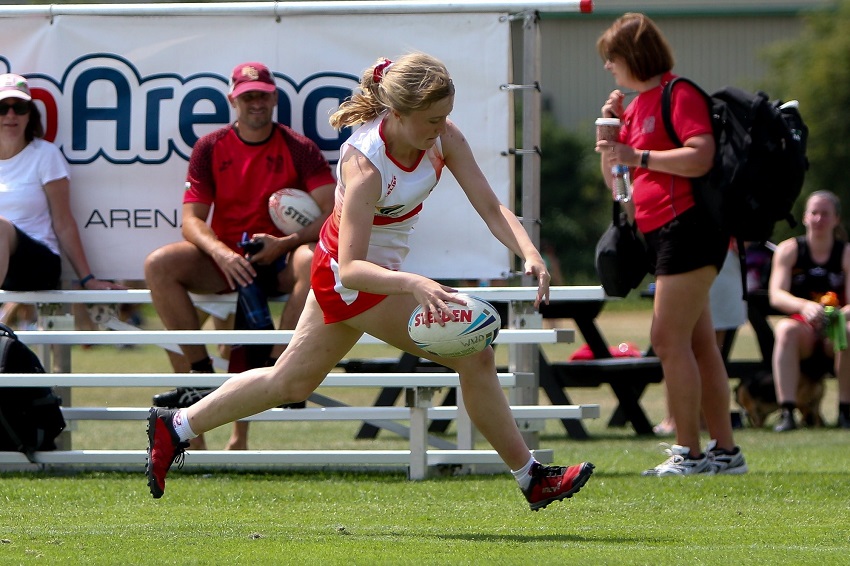 West Suffolk College's Lucy Norburn helps England make sporting history in the Eurpean Touch Rugby Championships.
A Suffolk student is celebrating European glory after helping England win a prestigious touch rugby competition.
Lucy Norburn, 17, from Bury St Edmunds, helped England Women to glory in the recent European Touch Rugby Championships.
Despite being the youngest member of the squad, Lucy was an integral part of the squad that got through eight qualifying games, a semi-final and final in a gruelling four-day period.
She admitted she was shocked to be picked for the European Championships in Nottingham, but delighted to help land the silverware.
Lucy, a second year sports science student at West Suffolk College, has enjoyed a meteoric rise having only taken up the sport three years ago.