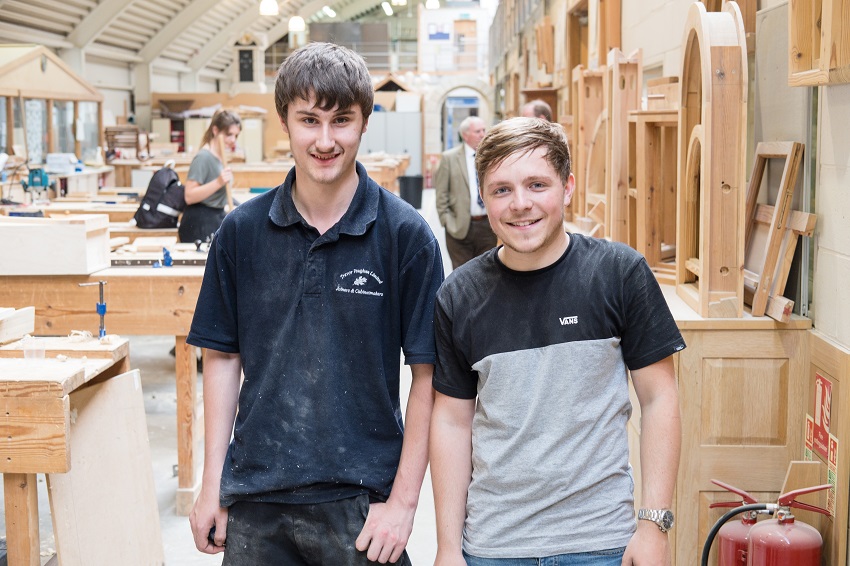 Third place went to Alex Howe from Thetford with 1st place Joe Ward from Stowmarket made wooden stepladders in the Guild of Joiners and Ceilers competition in London.
Students at the Milburn campus of West Suffolk College have plenty to smile about as they celebrate some impressive competition wins for their skills in construction and building.
Second year apprentice John Moore walked away with the top prize in the Guild of Bricklayers competition beating 3 other colleges from across the east with his skill building a complex decorative model in a set time of 6hours.
He now goes forward to the national final at the end of June.
John from Thetford works for NAP Anglia in Diss and was recently voted Brickwork Apprentice of the year 2018 by the National Federation of Builders Suffolk Joint Consultative Committee.
Two carpentry students proved they are the sharpest tools in the box when they saw off the opposition at the Guild of Joiners and Ceilers in London. They were up against 13 students from colleges all over the country. Joe Ward from Stowmarket was awarded first prize for his wooden step ladder. He is employed by Murdoch Joinery in Stowmarket. Third place went to Alex Howe from Thetford who works for Dent and Vaughan in Brandon.
The apprentices task was to construct a small timber step ladder out of hardwood using traditional joinery skills. Joe (pictured below) has won £1000 for coming first and will be presented with this at a gala dinner in London.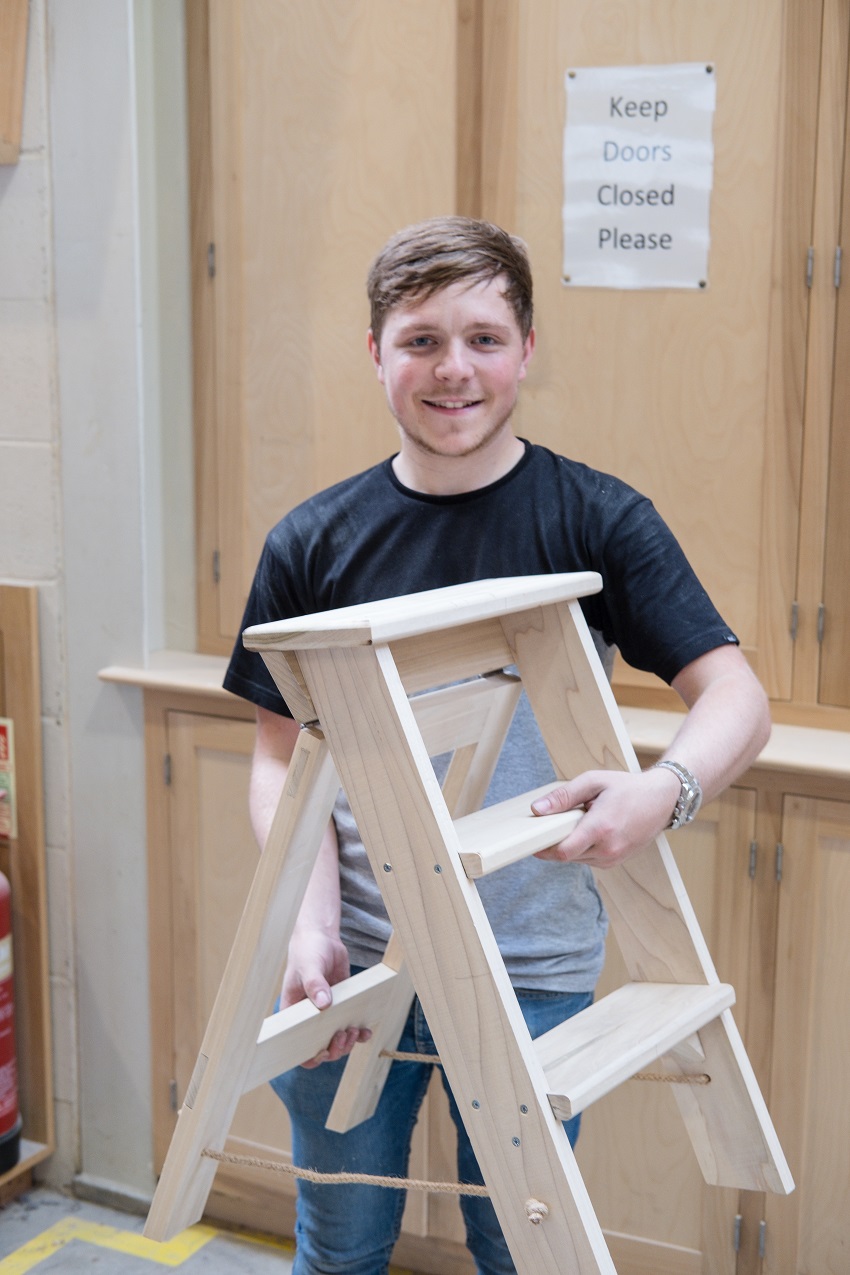 Plumber Scott Baldwin is in line for a place in the national finals of the fantastic Skill Build competition after coming second in the regional final recently. Scott, from Ipswich, works for Baldwin Plumbing and Electrics in Ipswich and is on an advanced apprenticeship course.
There was plenty of success at the Suffolk Show with Milburn students gaining a first in the painting and decorating competition; second in Carpentry and second in the brickwork competition.
Tim Warnock Programme Manager, Construction and Building Services, said:
"It's great to see our apprentices in Construction and Building Services being recognised in this way. It shows the high level of teaching and learning that is taking place at West Suffolk College. It also emphasises the great links we have with some excellent employers across the region. Without their commitment to the apprentices and the Apprenticeship Programme that we run none of this would be possible."
Do you want to be part of the success? Find out more how you can join the College at our last open event of the academic year, come along on Saturday 30 June 2018 between 9.30am – 1.30pm.