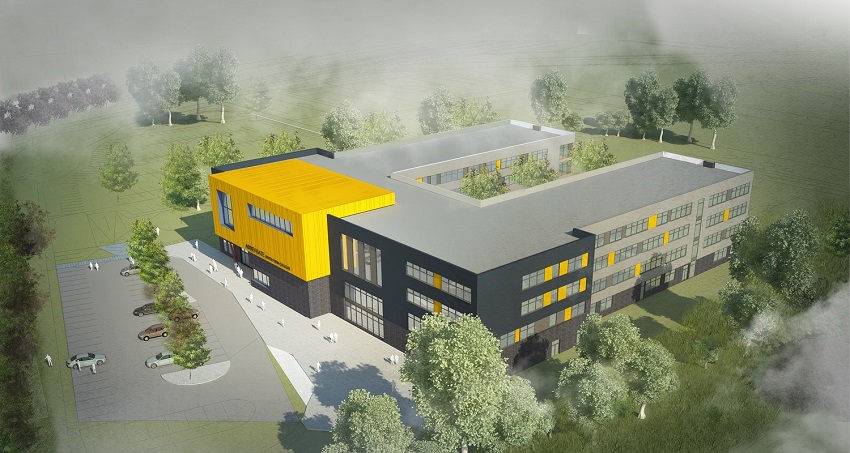 The impressive £30 million building will have stunning state of the art facilities, however what really makes a college are the people. You will be taught by subject specialists who are passionate about their subjects and want to share their knowledge and expertise with you.

Abbeygate is a new sixth form college opening in the heart of Bury St Edmunds in September 2019.
The impressive and innovative £30 million building will have stunning state of the art facilities, however what really makes a college are the people. You will be taught by subject specialists who are passionate about their subjects and want to share their knowledge and expertise with you.
Moving on from secondary school can be a challenging time but we will support you every step of the way. Our pastoral team will provide the care, support and guidance you need throughout your time at the College, making sure that you fulfil your potential and are ready to progress to an exciting future.
We have high aspirations for ourselves and each and every one of our students. Your time at Abbeygate will be life changing. It will be hard work but we will provide the support you need to be the best you possibly can. I'm confident that working together you will progress to your chosen next step and go on to achieve great things.
I look forward to meeting you at one of our open events and to welcoming you through our doors in September 2019.
David Gartland
Principal Designate, Abbeygate Sixth Form College
---
"Developing a culture of high expectations across staff and students, setting challenging targets for everyone and working in a supportive environment to achieve them", is one of the secrets to running a successful school, according to the newly appointed Principal of Abbeygate Sixth Form College, David Gartland.
David, who hails from Durham, via London, will step down as Principal of Lowestoft Sixth Form College and take the lead role at the helm of Abbeygate in September 2018. He has an impressive record of inspiring educational success, leaving Lowestoft Sixth Form as the highest performing sixth form college in the country according to the Department for Education.
He puts the success down to, "Hugely dedicated teaching and support staff. Everyone knew what their role was and what they were to do. So that's having subject specialists to teach their subjects and to teach them well and having a support framework in place so the students can focus on their studies. A culture and a model I plan to emulate in Abbeygate".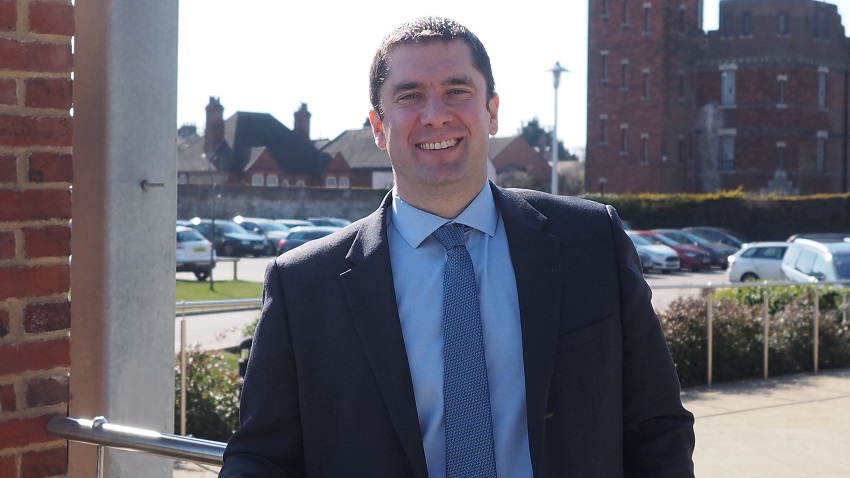 "Whether you're in southwest London, Bury St Edmunds, Newcastle or Lowestoft there are a lot of distractions for young people. When they come to College, I want it to be a safe, supportive, aspiring environment that enables them to achieve".
Abbeygate Sixth Form College is the collective vision of Suffolk Academies Trust and a partnership of local schools, and will be the Trust's second academy, alongside the Ofsted Outstanding rated One Sixth Form College in Ipswich. Abbeygate will be located in the grounds of King Edward VI School and is West Suffolk's first, and only, purpose built sixth form college.
"I'm absolutely thrilled to be taking on the role of Principal at Abbeygate. There is a real drive in the area for it to be a success. It is a partnership project in the true sense of the word, with a range of educational professionals working together to provide a new sixth form college to serve the community. That is a great environment to start from and work in.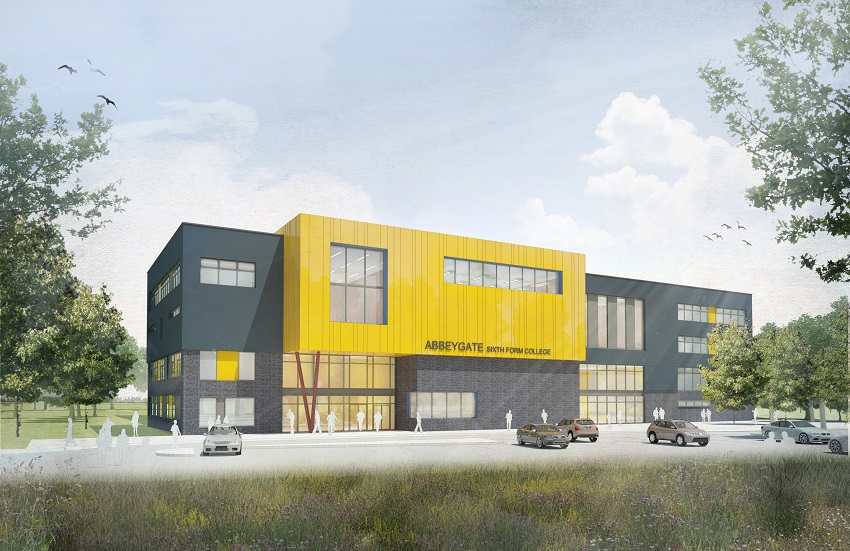 He adds, another motivator to me was being part of Suffolk Academies Trust. To work alongside One Sixth Form College and the Trust's sponsor, West Suffolk College is great because you are not working in isolation. We can all tap into expertise that each institution offers.
"Partnerships are vitally important. Bringing everyone together and everybody learning from each other, is what will make Abbeygate a success. Being in a Trust makes that shared learning very possible and very easy".
David, who is married and has two teenage children, went to University in London, studying Sport Science and Teaching. He did a number of teaching placements in London and loved it enough to end up staying in the City after graduating. However, after 15 years living in the capital, he and his family relocated to Framlingham.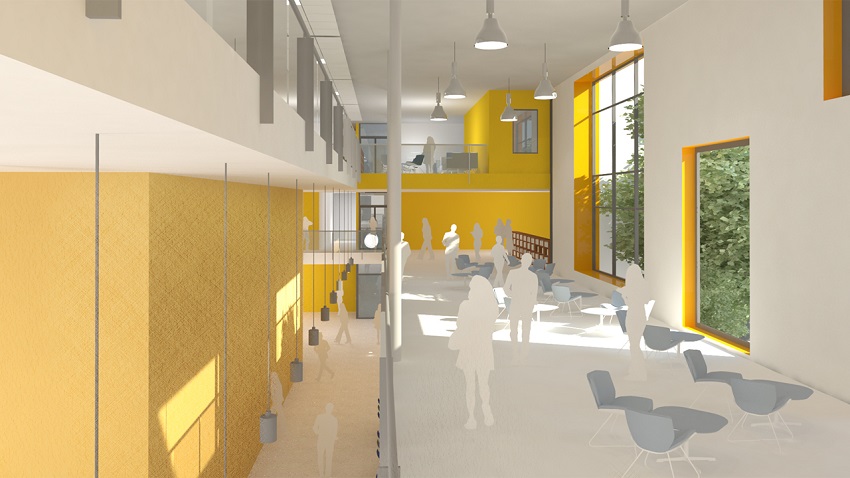 David is proud to be leaving his current College in a rock solid position. The Sixth Form has an impressive 100 per cent A Level pass rate and 100 per cent BTEC pass rate, and he admits it was a difficult decision to leave, "The opportunity to set up a new college (Abbeygate) from scratch, was an opportunity I couldn't turn down. I've been lucky to have already had that experience with Lowestoft, so I know the positives as well as the challenges and I hope to bring all I've learnt with me. But I have lived and breathed Lowestoft Sixth Form College and it will always have a special place in my heart ".
So what does he want for Abbeygate Sixth Form College? "An outstanding culture for staff and students, everyone going the extra mile and never giving up, no matter what the difficulties are. A culture that stretches the students academically and is coupled with excellent pastoral support to help them develop the strength of character to navigate all challenges"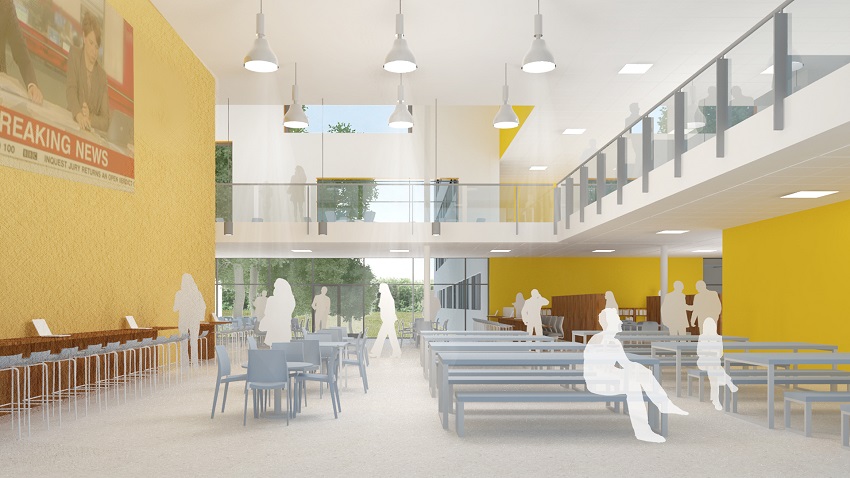 "We are lucky that our young people live in a great part of the world, but the world is a big place and they should get out to explore it. Our job as educators is to help prepare them for it both academically as well as personally.
He said, "We will look after you for two years, but after that it's time to progress, but we will give you the tools, knowledge, experience and confidence to go on and make a positive contribution to society. Abbeygate Sixth Form College will be an incredible springboard for these young people to embrace the world".
"As a Principal, I love visiting other colleges, you can always learn something. I think it's really important to always be outward looking and this is what I want to impart to our students".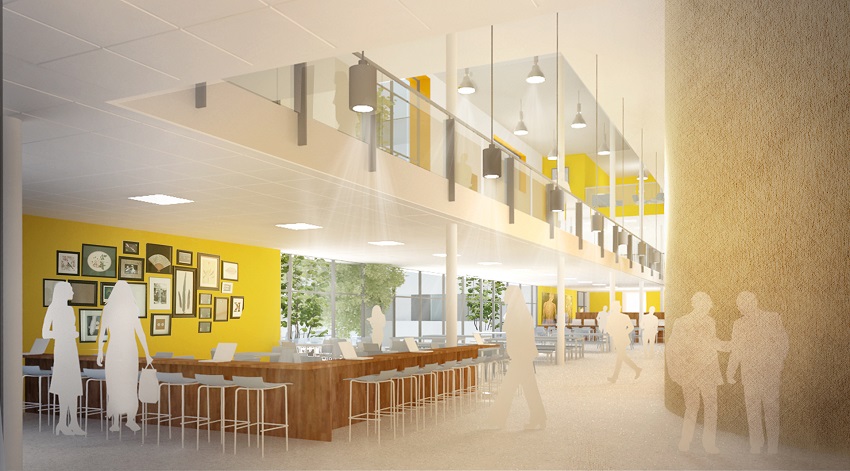 David says his love for teaching was inspired by his own sixth form experience. "One of the teachers in particular showed me how great teaching could be as a profession and right from the start I loved it. Watching a young person get something or argue with you about a subject because they are so engaged is the best feeling in the world".
"I genuinely love working in sixth form colleges. I've seen the transformational power they have for social mobility, and the opportunity to help people achieve their potential".
David will now be involved in all aspects of creating the new college, from the interior layout to finalising the curriculum to staff recruitment. The college will offer an extensive menu of over 30 A Levels in state of the art facilities and at full capacity will have 1700 pupils.
"I want parents and students to know that Abbeygate Sixth Form College will become part of this community and all connected will have the opportunity to shape its culture. But mostly I just want parents and students to know that we will offer high quality teaching and high quality support, so every young person who comes through our doors has the chance to do their best
Dr Nikos Savvas, West Suffolk College Principal and Suffolk Academies Trust Chief Executive Officer said, "We are delighted that David will be taking up this role. He comes with a wealth of experience and an impressive track record in inspiring exceptional academic success. I know Abbeygate Sixth Form College will be outstanding under his leadership and vision".
You can find out more about Abbeygate Sixth Form College by visiting www.abbeygatesfc.ac.uk