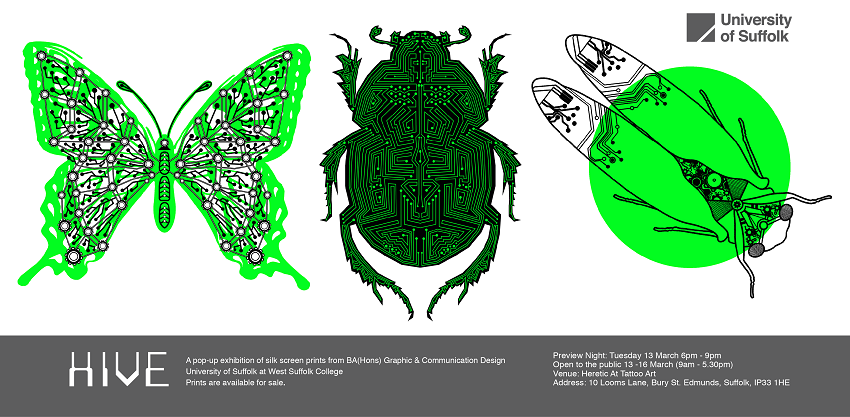 A group of talented undergraduates are holding a pop up exhibition of their limited edition screen prints in the centre of Bury from Tuesday 13 to Friday 16th March.
The prints have been hand generated by students on the BA(Hons) Graphic and Communication Design course at the University of Suffolk at West Suffolk College. Unframed copies of the prints will all be available for sale at £30 each.
There is a preview night on Tuesday from 6pm-9pm and then it is open at from 9am to 5.30pm daily at Heretic at Tattoo Art at 10, Looms Lane.