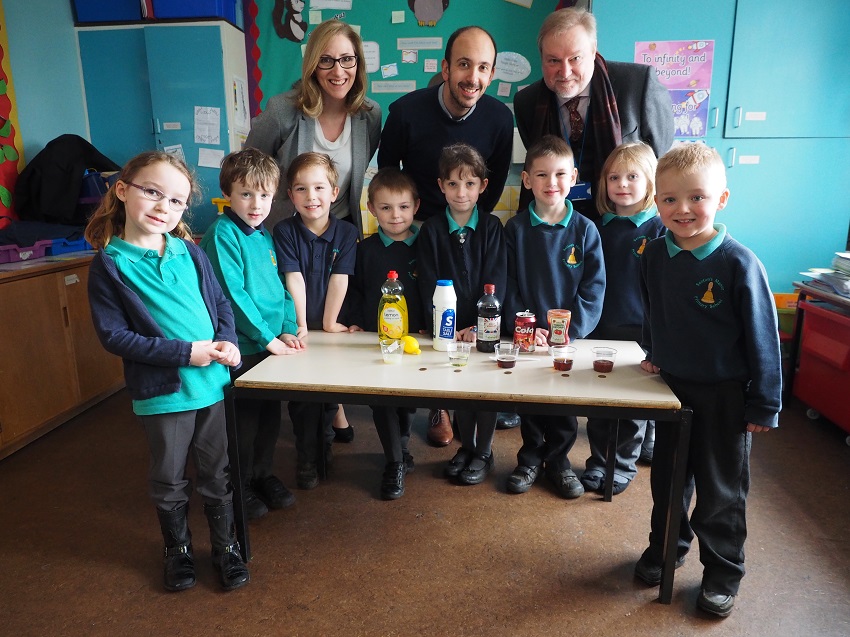 We had a brilliant press launch for our fantastic Schools Science Project that is already working well in 19 primary schools across the county with photographers from the East Anglian daily Times and Bury Free Press.
The launch at Sexton Manor School in Bury was with Year 1s as the project in unique collaboration with Forest Heath and St Edmundsbury Councils who are sponsoring it, is for five to seven year olds.
Teacher and science coordinator Philip Roberts had already carried out the cleaning pennies activity with Year 2. He said it was a great scheme and there were enough resources provided for pupils to be in small groups for the activities
The project involves five different big boxes that include every day household objects which can be used as a single science activity for a class, plus worksheets for the pupils to fill in before and after the activity.
There are plans to extend the project across East Anglia and build on its success.