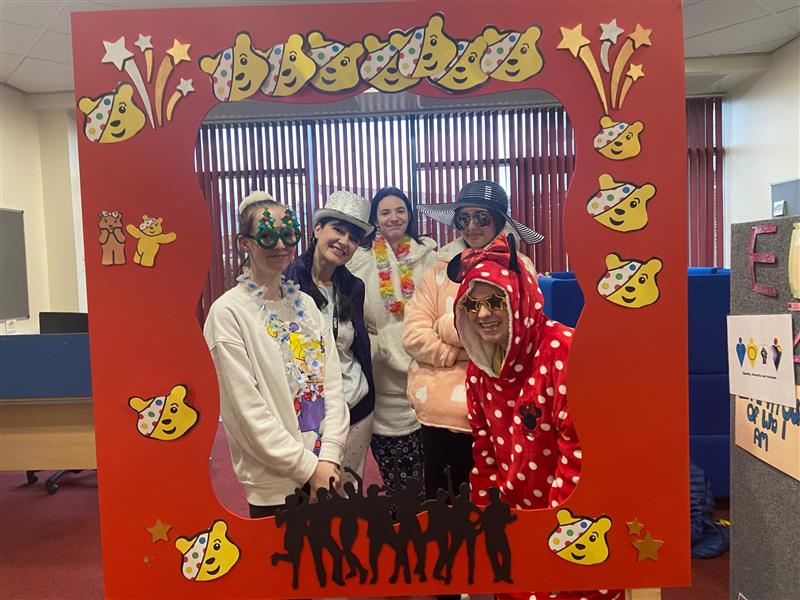 The Education and Childcare team and students have had an amazing two days raising money for Children in Need.
The students felt passionate about the opportunity to raise money to support children across the UK. The student undertook lots of research on the various charities involved.
Students across the college including those from Conservatoire EAST have enjoyed taking selfies with their friends, in addition to wearing their PJs. Together West Suffolk College will raise a substantial amount of money towards children in need, which is so vital in these challenging times. We could not have run such an amazing activity without the support of Conservatoire East who were kind enough to lend us many of the props used for the photos and donated generously to the bucket!
Anthony Harvey, head of Education and Childcare, said: "I am incredibly proud of all the staff and students who have fully embraced this activity for such a worthy cause."