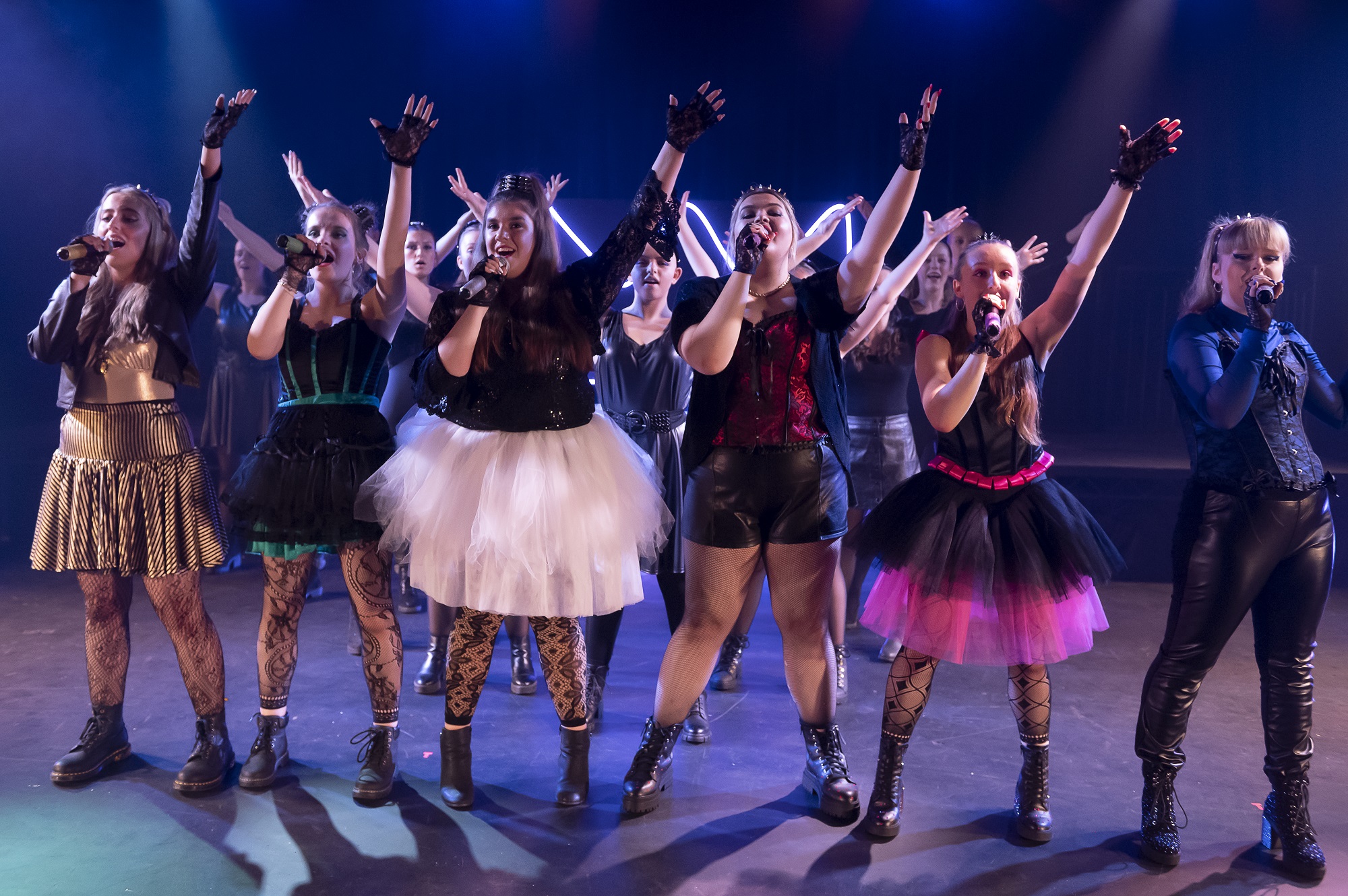 A new production of a musical called SIX (teen edition) is worth more than a Len Goodman style 'SEVEN' in my opinion – it gets a high scoring and strictly brilliant nine from me.
The production has been created by Conservatoire East - the acting academy based at West Suffolk College - and tells the story of King Henry VIII and his (SIX) wives.
This fun and funny production takes on the theme of a reality TV style talent show.
If such a show existed, I guess you would call it 'I'm an ex-wife – please don't cut my head of' – or the 'axe factor'.
It's a whistlestop rollercoaster ride through history incorporating many musical genres.
The opening number was like watching Lucy Worsley commentate on Eurovision.
The plot pans out by seeing each of the wives step up to the metaphorical guillotine to belt out a number or two in various styles, trying to prove that they are the best.
During the course of this 75 minute trip down Henry VIII's lane, the competitiveness between the wives is transferred into a more hopeful message of unity and togetherness. (And my goodness, we could all do with a little bit of that at the moment).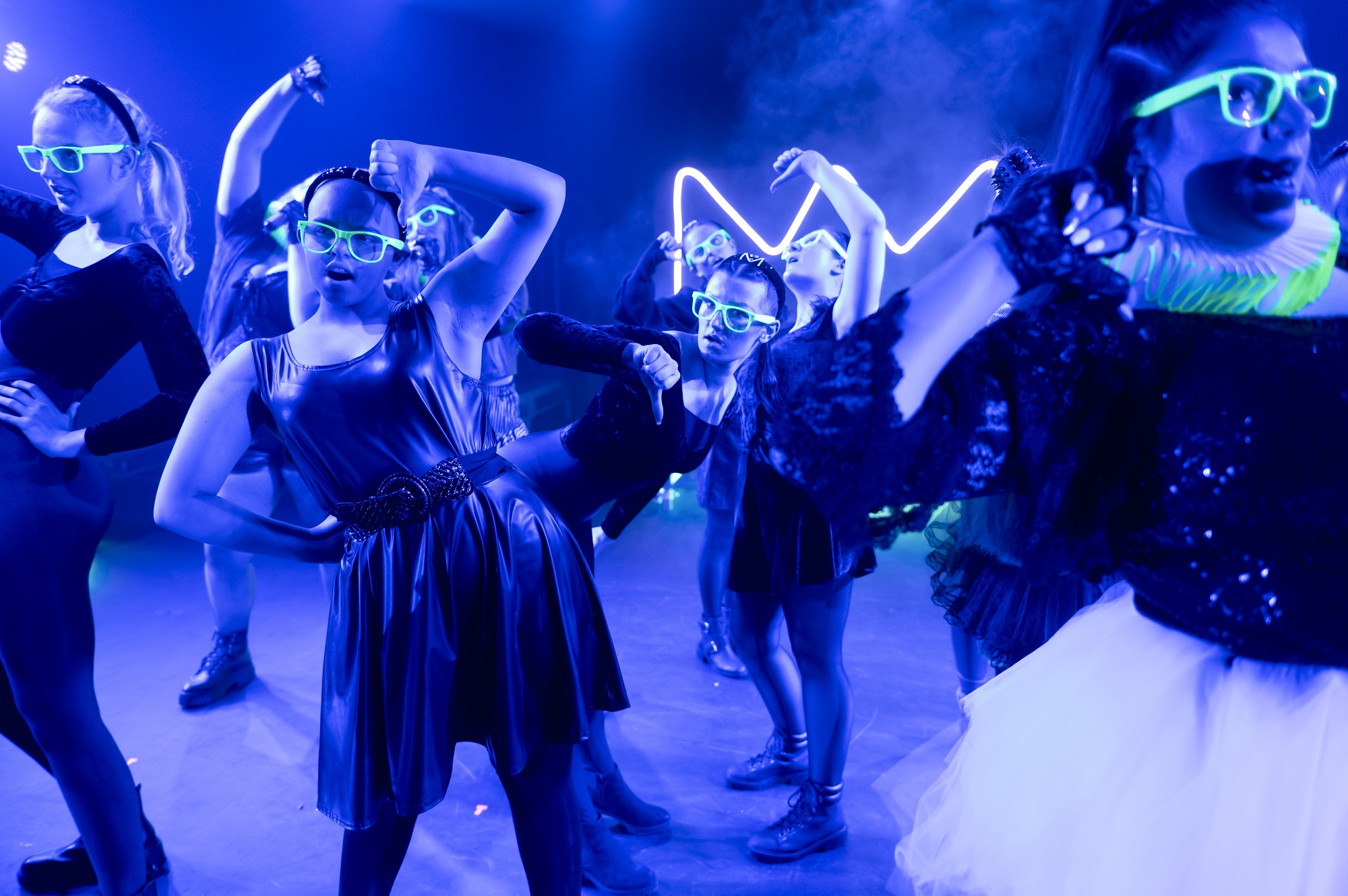 The six leads are equally splendid in their own individual way and all very different in terms of their styles and subtleties - and they are ably supported by a brilliant chorus in this entirely female cast.
Two moments that stood for me personally out was a cracking German style number that was simply wunderbar – and a couple of solo numbers from Eloise Jackson (Jane Seymour) and then Connie Dunne (Anne Boleyn) properly brought down my house.
But hats off (not heads off) to all performers. Bury has definitely got talent.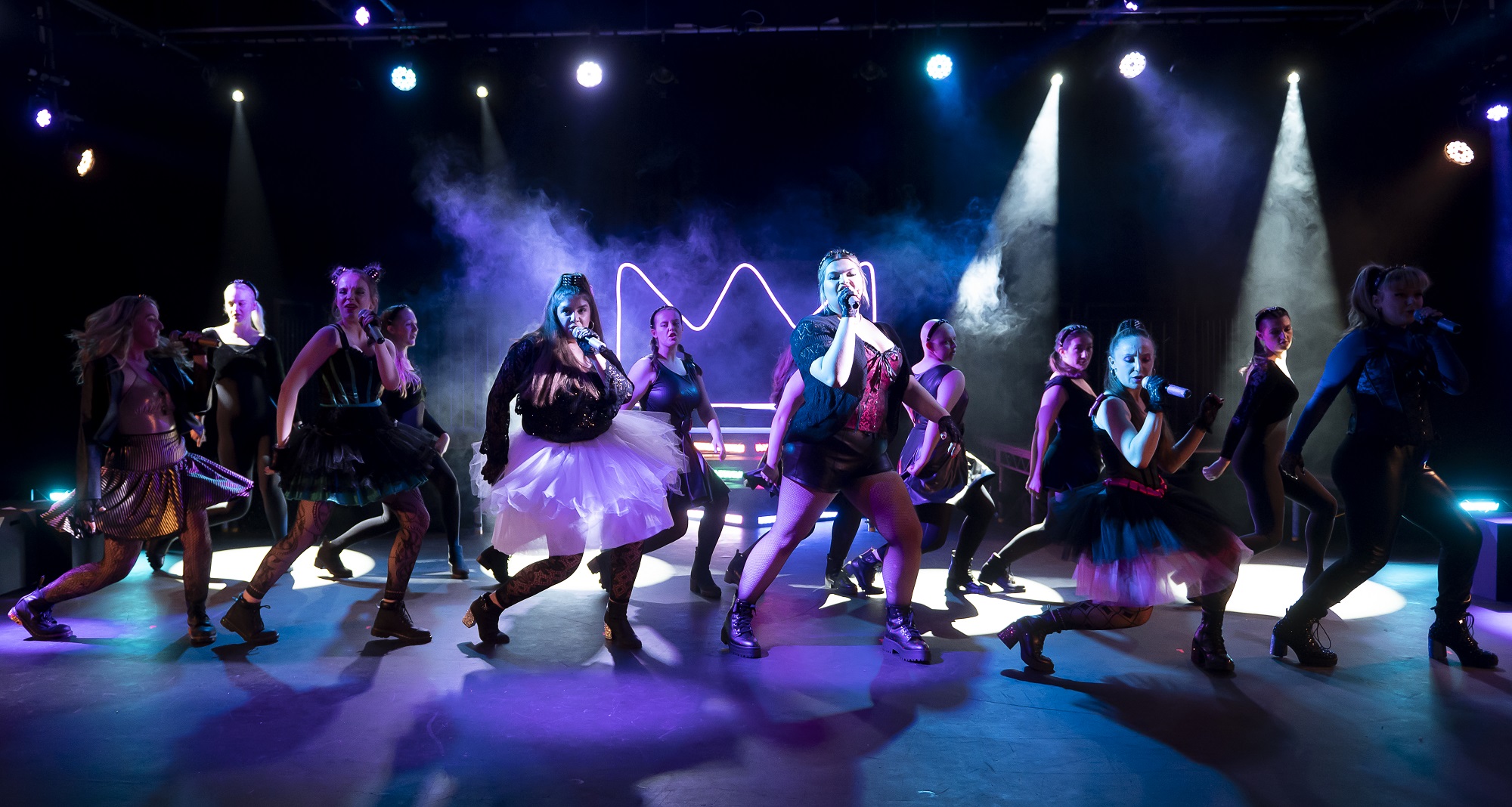 Music direction was performed by Claire Bostock and her band and the great British maker and director of this tasty showstopper was Han Colthorpe and her team.
Whilst reality shows seem to be on the wane because of overkill, I think this production could help get them back on track.
I'm not sure what Simon Cowell would have thought of it.
He'd probably come out with the old classic – I don't like it (big pause)......... I love it.........
By John Nice.
The show runs until 5 November 2022. Next up for Conservatoire East is a production of By the Bog of Cats that starts on 16 November followed by Macbeth that starts on 30 November. All tickets can be purchased via: https://conservatoireeast.wsc.ac.uk/whats-on/