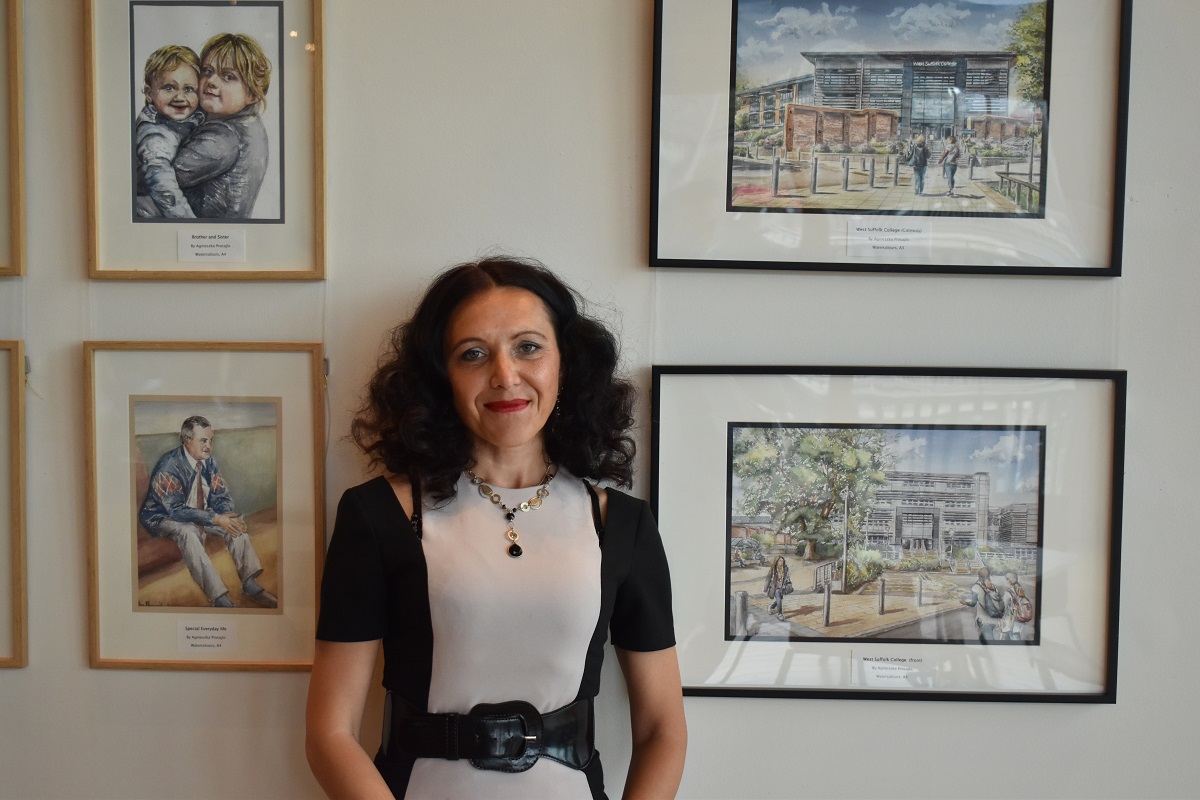 Agnieszka Procajlo at the Apex with some of her paintings.
A talented artist from Suffolk has just launched first ever exhibition at The Apex in Bury St Edmunds after a life renaissance during a College course gave her a passion for painting.
Agnieszka Procajlo from Bury St Edmunds started a short evening course hosted by West Suffolk College three years ago.
Then lockdown happened and her interest in painting increased as it became an outlet and hobby that aided her wellbeing.
Now, as her month long exhibition has begun, the 46 year old is looking forward to find out what others think about her artwork.
Agnieszka said: "I have a passion for learning and I started to enjoy painting whilst studying at West Suffolk College. I found there was no pressure or expectation and that was the moment my adventure with painting began.
"It became more than a hobby during lockdown. It (painting) is a magical feeling – you can capture a moment in a painting."
The exhibition - called Feel It, See It, Paint It – can be seen until Sunday 14 August (at The Apex).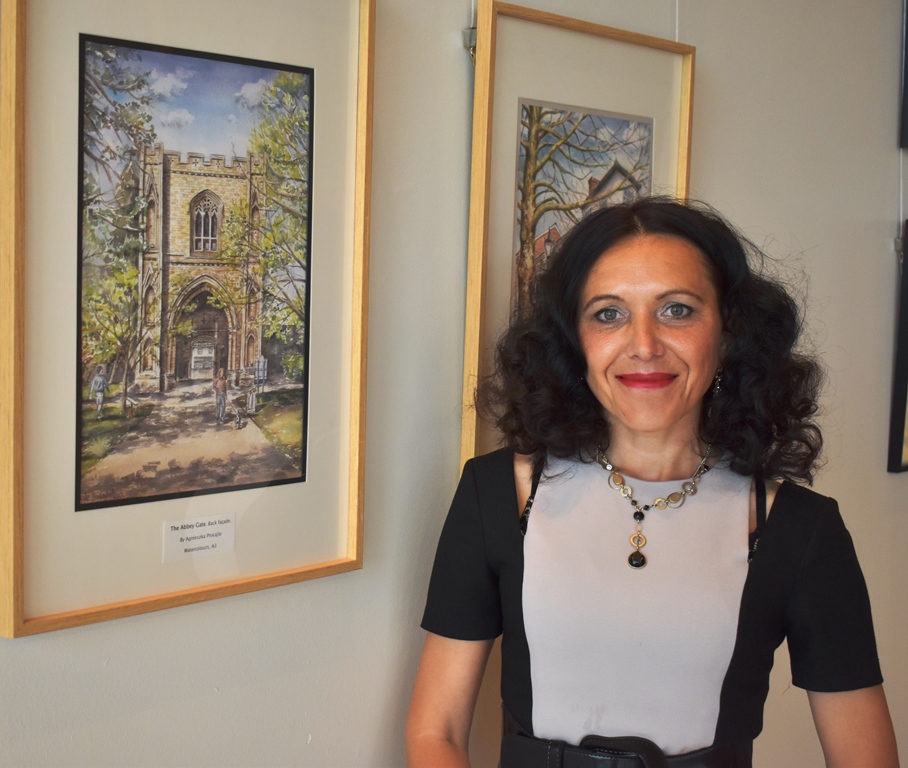 Works include interpretations of St Edmundsbury Cathedral, Moyses Hall Museum, West Suffolk College and other local and regional landmarks.
Agnieszka's work aims to 'express her feelings of beauty through painting and drawing.
So how is the Bury resident feeling now her exhibition has been launched?
She said: "I am grateful for the opportunity to share my art with others. I want to see how the work is perceived and find out what other people think about it. I have a sense of curiosity about the response I receive."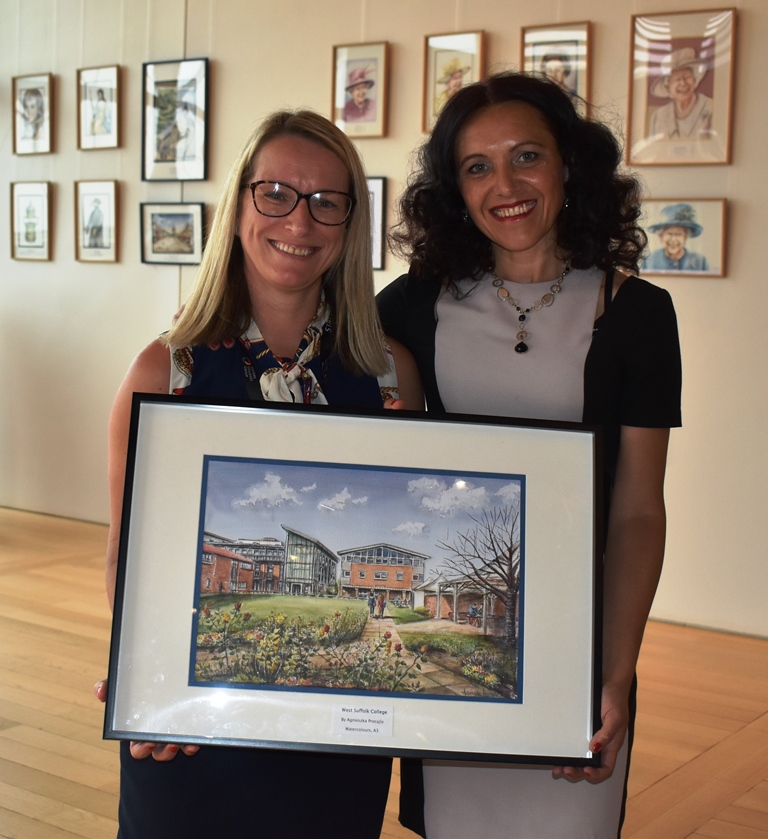 Agnieszka met up with representatives from the College at The Apex this week and donated paintings of the College to thank them support during eight years of study.
She added: "So many people have supported me and West Suffolk College is much more than just a place of study."
On behalf of the College, Colin Shaw, the principal of sixth form provision at the College, said: "Agnieszka is a talented artist and she has been an incredible student. She started off on an ESOL course and she has been with us for the last eight years. It's been a pleasure seeing her thrive and achieve great things under our guidance and it's great to see her work on display.
"We are also very grateful to receive the paintings that she created of the College that will take pride of place in our reception."
As a result of participating in this exhibition, Agnieszka is proud to have inspired her niece Bianca to get more involved in painting. In fact nine of Bianca's paintings are featured in this exhibition.