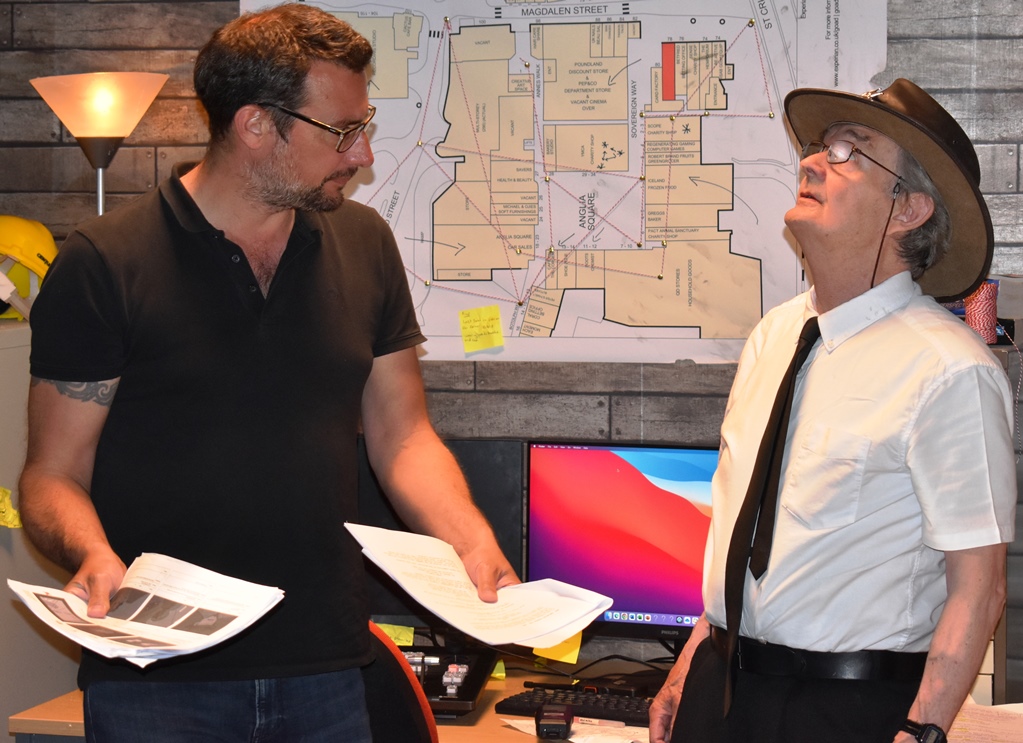 Ben Pryke on set with main charcacter Stan
West Suffolk College staff and students took their film equipment out of the holster and have taken aim on a new production called The Sheriff.
Students and staff have travelled to a series of East Anglian locations over the last month to start work on a project that is being directed by Ben Pryke (who is also course director for film at the College).
Work began last year when Ben set up an open scriptwriting competition, and 'The Sheriff' written by Tom Crich, was chosen out of 47 entries from around the world.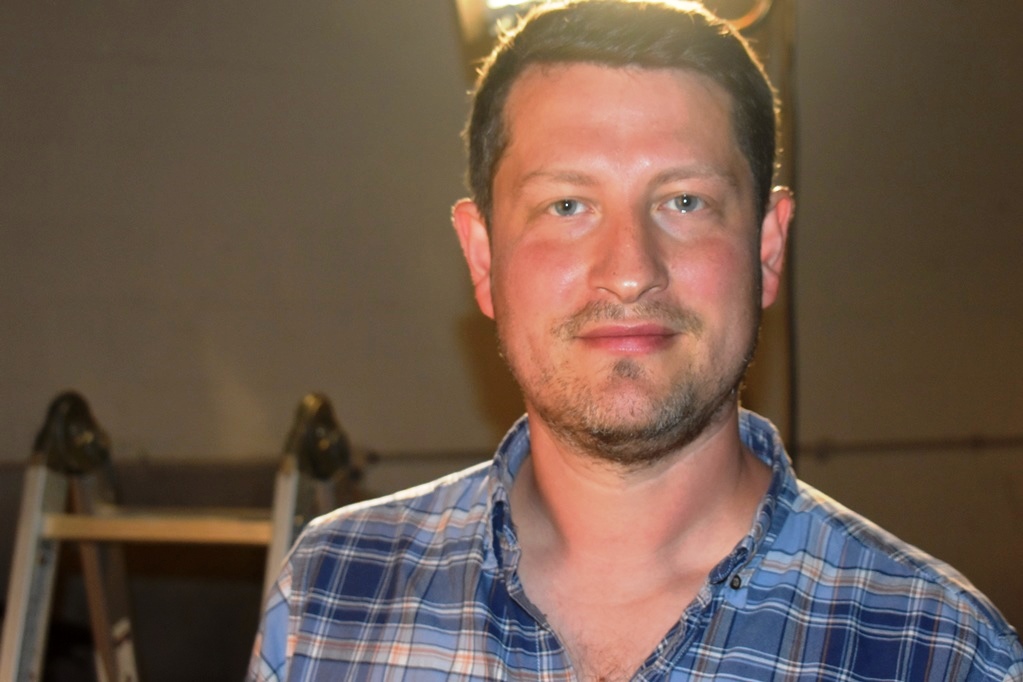 Producer Colin Ramsay
Ben believes people are in for a fun treat with this production, following on from the success of a project that the College was involved in last year called Maximus.
He said: "Students were heavily involved in the process supervised by heads of departments. We brought in a mixture of professionals to support us and the students on the level four film course have gained real life work opportunities. Two have worked with a Hollywood director and our storyboard artist Hana Al-Aride has also been approached by a household name from the film world. Sadly we can't name them until later in the year.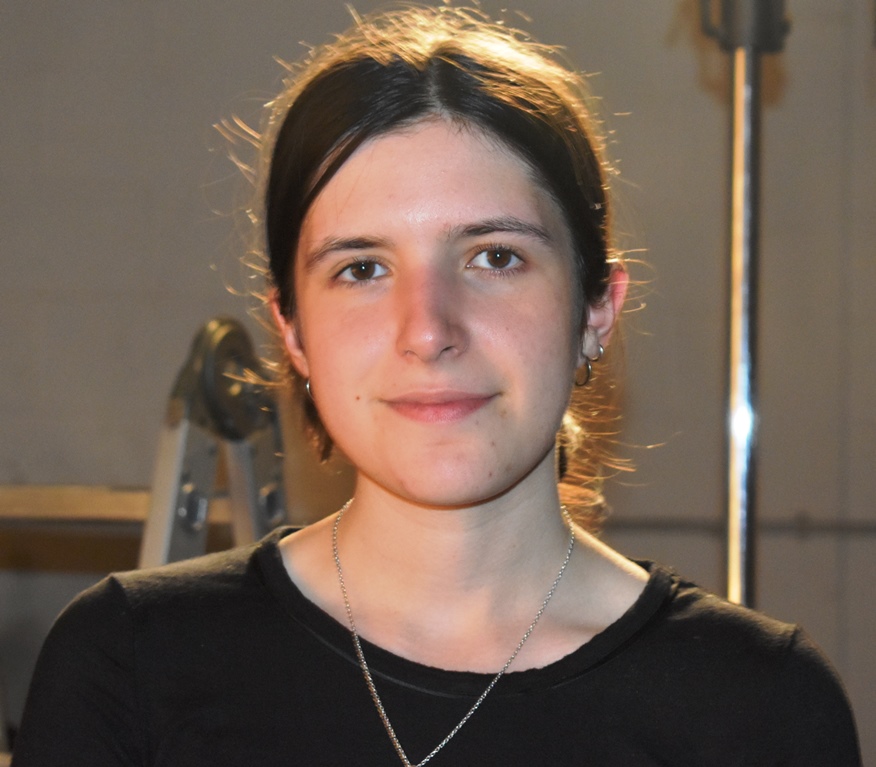 Esmee on set
"The students have also been working with a company called Motion Impossible who worked on various high profile projects including Taylor Swift, Adele, Top Gear, Le Mans and Hollywood features. So the opportunities that have come from this have been amazing."
Colin Ramsey, owner of DragonLight films in Cambridge is the Producer of the film. He said: "People can expect a similar tone to Hot Fuzz and Mall Rats for this short comedy drama.
"The story has a vintage feel to it and it's quirky and quite retro. It centres on a security guard called Stan who is heading towards retirement before he has to confront a major issue in his life.
"There is lots of action, we've built our own sets and there has been a real interest in what we are doing when we've been on location."
"It's been exciting working with Ben and the students. Everyone has risen to the challenge.
"We are now going into a period of post-production and we will be submitting this to lots of film festivals once we have the final cut.
"We can't wait for people to see the final results."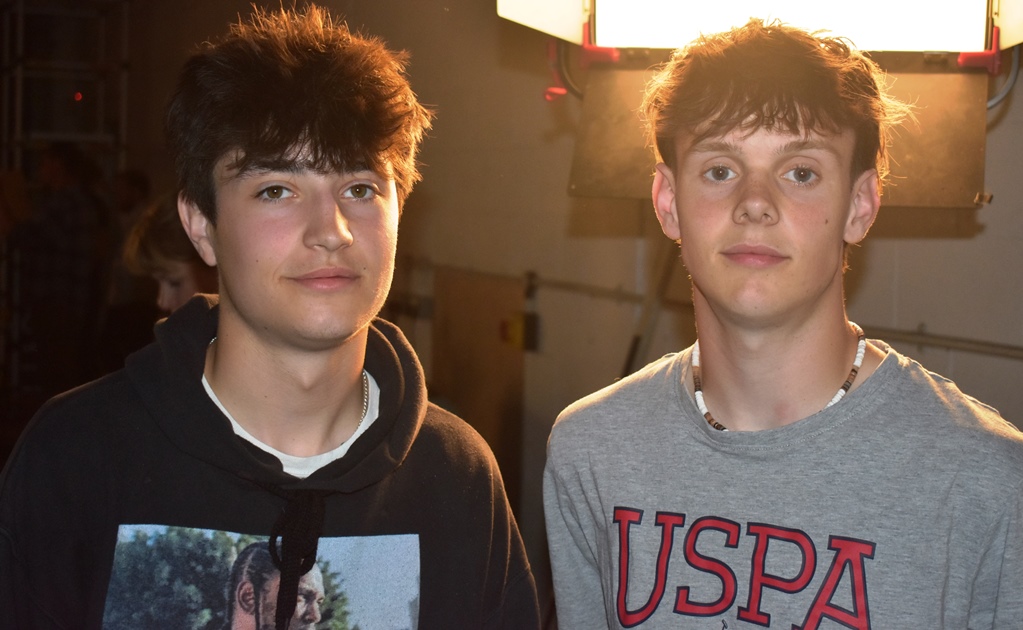 Joe and Billy behind the scenes
One of the students involved is 19 year old Esmee White from Assignton near Sudbury. Esmee, said: "I've been helping with props, set design and hair and make-up. I think this experience will help me in the future. When it's premieres, it will be surreal to see my name in the credits".
19 year old Joe Nial from Stowmarket has been a second camera assistant. Joe said: "It's been an amazing experience to be part of this."
The Sheriff (a fifteen to seventeen minute short) will be premiere in 2023.
The film has been funded by The European Social Fund and Place 21. Andrew Wheeler, Joe Stocking, Electric Theatre Collective and Motion Impossible have also supported the production.