VENI is the Visitor Economy Network Initiative that will bring educators, SMEs, the public sector and social enterprises closer together. At the same time VENI creates opportunities for young people as well as people of more mature years, to develop work-ready skills and participate in and learn more about their local visitor economy. This project is part-funded by the European Social Fund.
VENI funding and other support will help to change the perception that tourist and hospitality is seasonal work, part time, low paid and long hours. Highlighting the vast choice of career paths within and getting first-hand experience and advice from industry leaders to prove the point.
VENI Skills Prospectus
The skills prospectus has been designed to enhance workforce skills within the visitor economy across East Anglia and includes a range accredited and non-accredited courses from customer service, accounting and finance, to baristas skills and first aid.
The prospectus supports collaborative initiatives with businesses, the enhancement of the skills across the visitor economy workforce as well as investing time in the next generation of young people coming into the industry.
The courses in the prospectus evolve based on industry demand. We welcome ideas that are likely to have high impact on the visitor economy and will be popular with businesses from the sector. There could be all sorts of bespoke options for working with you so it's certainly worth getting in contact with us.
Our Mission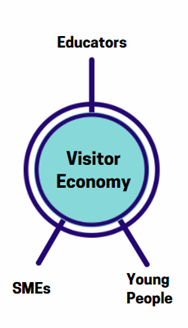 Developing the Visitor Economy workforce
Supporting young people through a Visitor Economy Youth Pledge
Encouraging SMES to get involved through business networks
Creating a package of exciting events across the region, which galvanise local communities
Promote the region to visitors
Local Flavours - On Location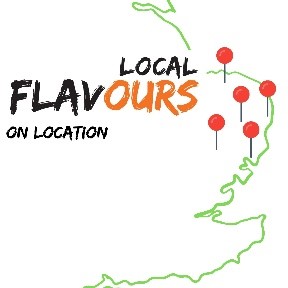 Local Flavours is all about local, running a series of events over a two-year period as part of the VENI project.
Local Flavours aims to travel Norfolk and Suffolk and present a feast of activity related to the local environment. With a "pop up" set up bringing entertainment, retail, education, food and drink together for a celebration of everything local.
These events provide local businesses with the opportunity to promote and sell their products and services in the local marketplace. The events create an attractive fun filled environment to reach out and engage with young people and others in regard to careers and employment opportunities within the visitor economy whilst supporting the local high street, towns and other venues across Norfolk and Suffolk.
How to get involved
The VENI Partnership welcomes collaborative initiatives with businesses. If you're interested in growing your business, building your customer base, improving the skills of your workforce or investing time in the next generation of young people coming into the industry, then we'd love to hear from you. Our contact details can be found below.
Nina:

This email address is being protected from spambots. You need JavaScript enabled to view it.

for skills prospectus enquiries
Claire:

This email address is being protected from spambots. You need JavaScript enabled to view it.

for events and networking enquiries