Do you like to spread happiness and positivity? Would you like to run fun events for students? Sounds like you would be a great West Suffolk College Wellbeing Champion!
Tell me more
Our champions will organise and run wellbeing events linked to the college calendar.
Build an ethos of kindness throughout the college and within your own vocational area
Support in further developing the caring and considerate environment amongst staff and students
What is in it for me?
If successful you will be part of 20 champions who will gain experience at coming up with a brand/logo as well as set goals/aims for this new project
You will develop new skills such as organizing events and public speaking.
Become a champion
Our wellbeing champions programme is looking for new champions. There are lots of great reasons to join and lots of different roles for everybody. Don't forget to follow us on Instagram and subscribe to our YouTube channel.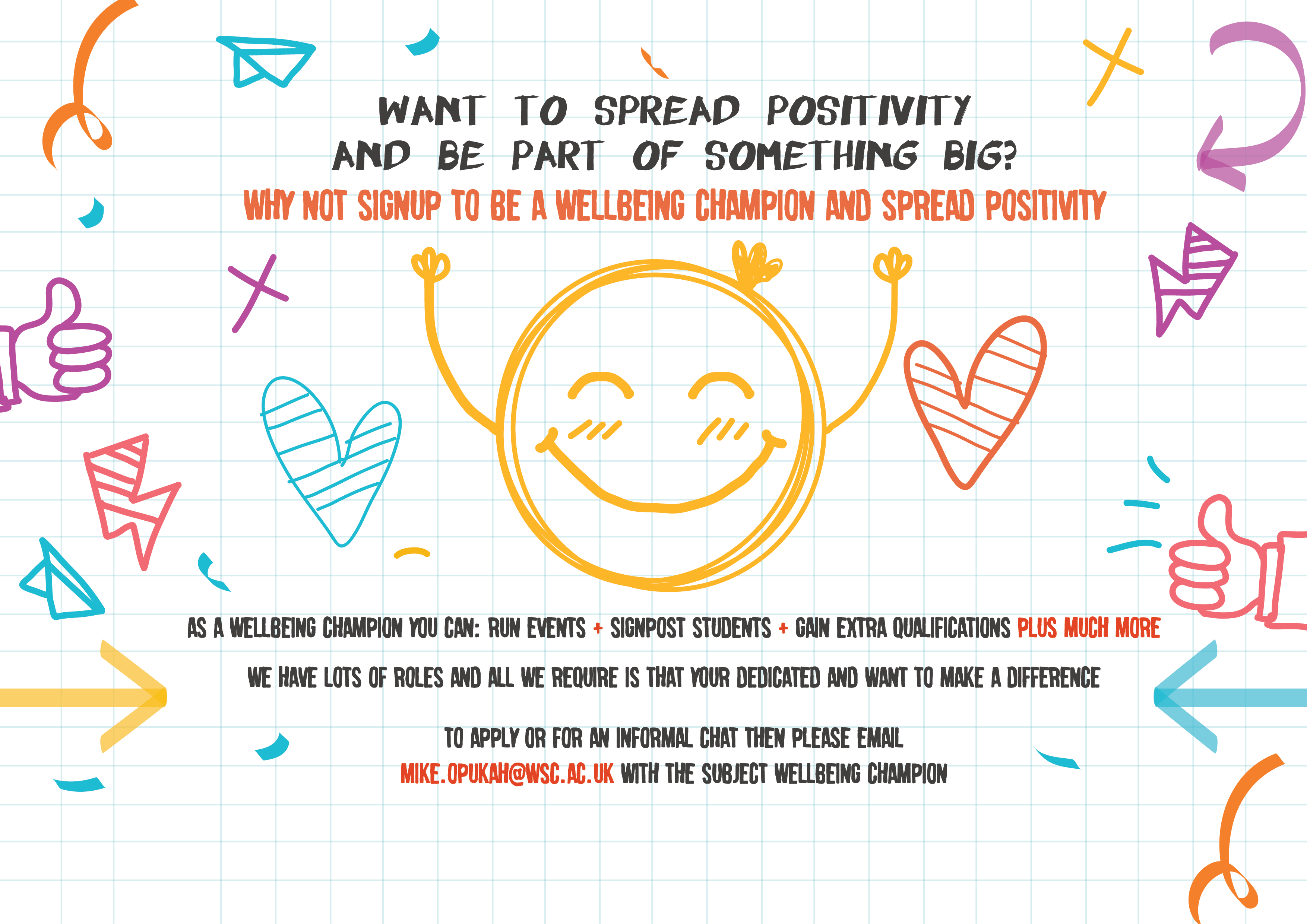 Trans Talks
Click below to watch the Trans Talks on our YouTube channel.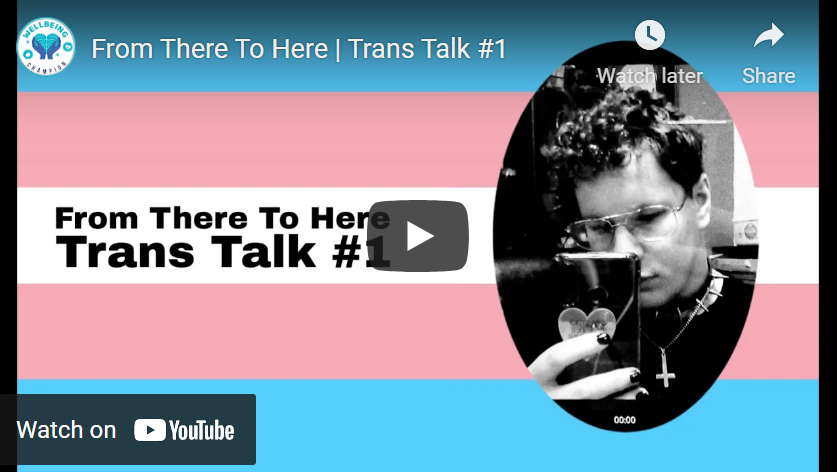 Past editions
To apply, send us a short written statement or a quick one minute video clip of why you want to be a wellbeing champion and email this to
This email address is being protected from spambots. You need JavaScript enabled to view it.

.
Show the world you are more than 'just a student' and West Suffolk College is more than 'just a college!'