We will be running Vocational Results Day remotely this year due to Covid-19. We have set up a dedicated phone line for students to call to receive Level 2 and Level 3 vocational course results. Simply call between 9.30am to 3pm on 13 August (for Level 3 students) or 20 August (for Level 2 students).
Level 3
Thursday 13 August (call 01284 701 301 between 9.30am to 3pm)
Level 2
Thursday 20 August (call 01284 701 301 between 9.30am to 3pm)
Once we receive the printed certificates from the Awarding Organisations, we will post these to you directly.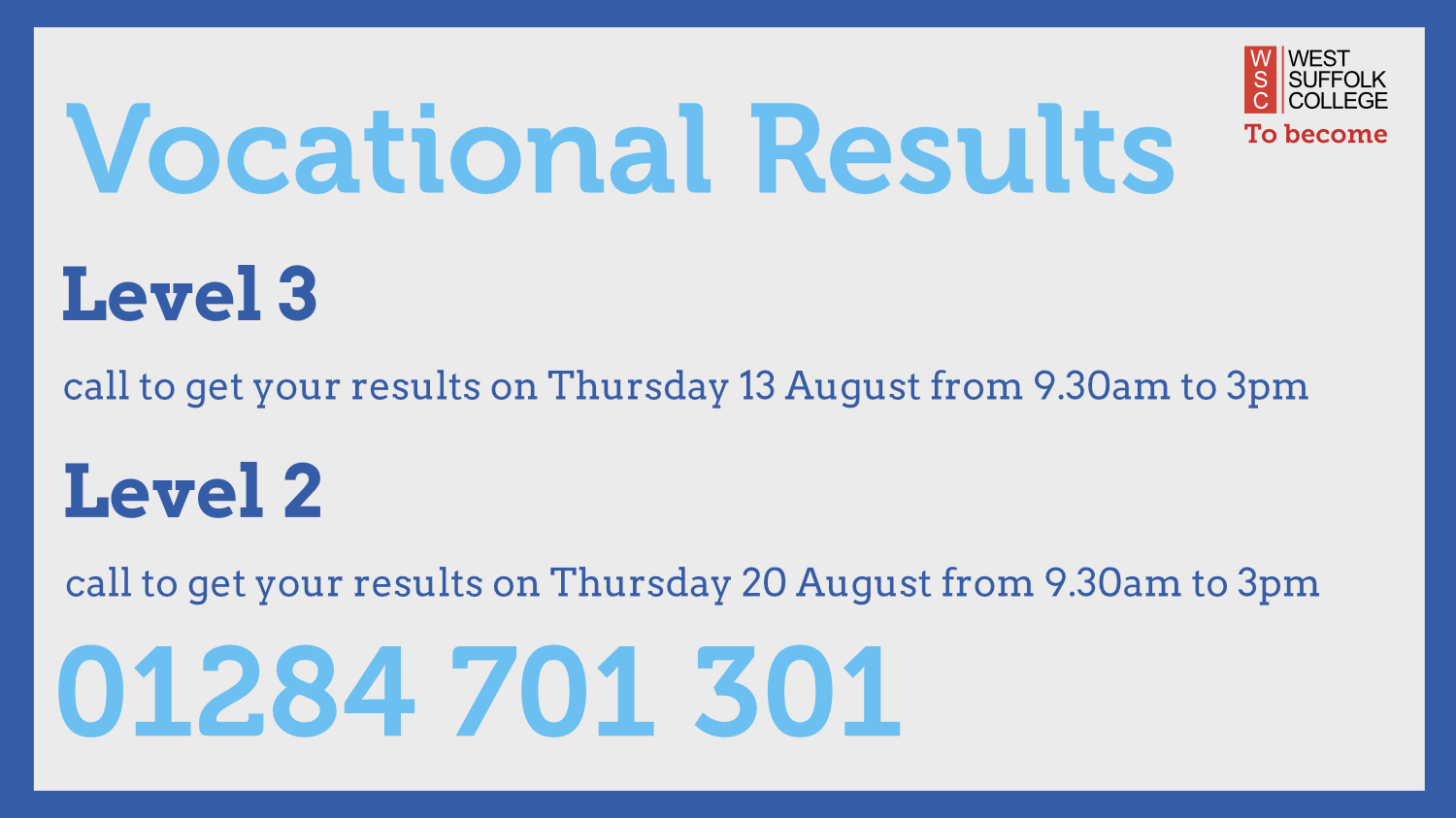 Get advice to help with your next steps
It's not too late to apply for courses to start this September!
You can make an application online from each course page where there are links to online admissions. You can also apply for a degree, HND or HNC through Clearing 2020.
If you are unsure what your next steps are, our expert Careers Team is available to talk through your options here at West Suffolk College.
We can help with:
Full time courses and apprenticeships available
Funding options and the application process
We can offer 1:1 advice and guidance appointments in the college (from 17th August) or via telephone and Microsoft Teams.
To ensure we have an advisor available to assist you, please book here: