To be a student at West Suffolk College is enough for some, but not you… Student representatives consult on changes to the College and ambassadors help promote the College to others. Let's hear you.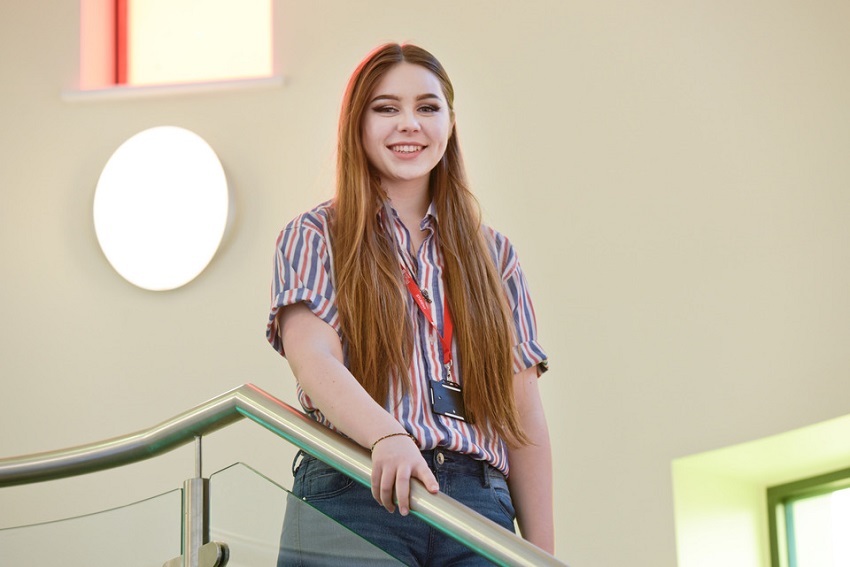 You want to be elected
Although we don't expect you to help run the College, we do want to know what you think, and how we can keep improving things.
As a Student Representative you will influence College policy and help introduce changes that benefit students.
It's an important voluntary role in College life which, by working with staff, improves the student experience and develops your skills.
Recent student-led changes include: Introducing contactless card payments across campus, cash back facility at the Milburn Campus and online menu options.
Every course has its Student Representative, elected at the beginning of each year…and it could be you!
Can't keep your big mouth shut? Let's talk.
It's a big step for many people to sign up for a course at West Suffolk College and some need more information and encouragement or just an opinion from someone who knows.
If you are the outgoing, energetic, friendly type, being an Ambassador is a great way to help.
What will I do?
You could have a leading role in promoting and supporting the College at events:
Open Events – be the friendly, welcoming face of West Suffolk College, guiding potential students around the campus.
Going into schools – alongside our staff you could be talking to students currently in year 10 or 11 that are thinking about where to go after their GCSEs, you can share with them your great experience of the College.
Helping at enrolment and the freshers' fair – giving tours and providing advice.
Marketing the College – taking part in focus groups and photoshoots for College publicity.
What it gives
Being an ambassador is a voluntary position but it is rewarding.
It helps develop your communication, networking and presentation skills.
It looks great on your future CV for employment
It's a fantastic way to meet students from other parts of the College
Get your name on the ballot
Speak to your Course Lecturer or Course Director to find out more.