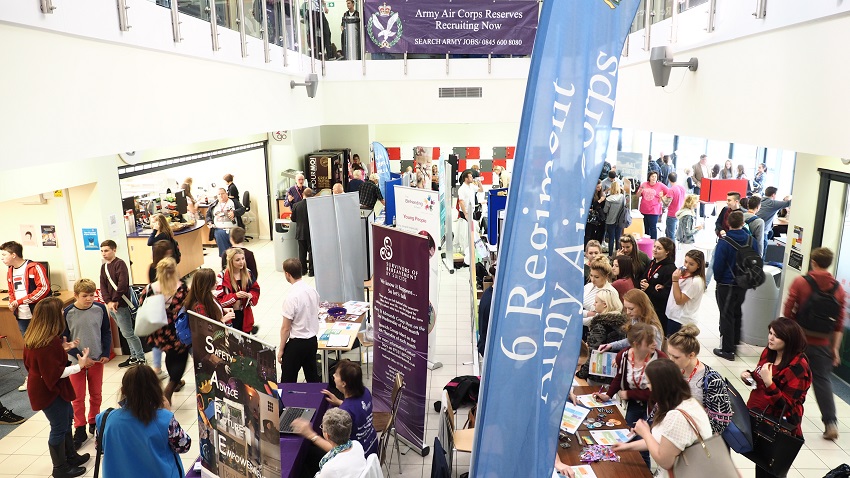 West Suffolk College is holding its annual Freshers Fair over two days on Wednesday 18 and Thursday 19 September, between 10am to 2pm in The Gateway on our main campus. You can attend both days or just one. We would like to have as many local businesses as possible in attendance. This event was a great success last year due to a variety of outside organisations and companies attending. This is an amazing opportunity for you to promote and offer your services to our students and staff. Your organisation has been invited because we feel the service you provide will appeal to students or provide them with important information.
There is no cost involved for you and we will supply tables, chairs and refreshments. Just bring yourselves and any free promotional material you can offer the students as this proves to be very popular and a great way to advertise.
If you would like to attend, please complete and submit the confirmation form below by 19 August 2019.
If you have any questions or require further details please do not hesitate to contact the Student Welfare Department on 01284 716 319. We look forward to hearing from you soon.
When completing this form please either upload a copy of your companies Public Liability insurance documentation below, or email a copy of the document to
This email address is being protected from spambots. You need JavaScript enabled to view it.