Adventurous type? On NCS you can climb the overhanging rock, paddle the raging stream, or lead your friends to other daring endeavours - like tasting your campsite cooking…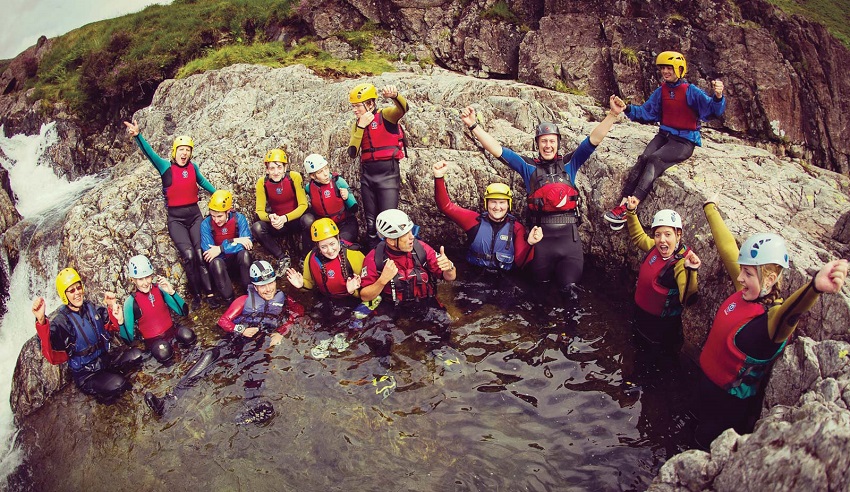 The National Citizen Service (NCS) is the kind of prosaic name that only a government department could give to what is in fact the most inspiring and active development programme you can join.
The programme is for 15 -17 year olds living in England and Northern Ireland and runs three times a year: autumn, spring and summer.
Register your interest in Summer 2019 Programme
What does it involve?
Each NCS includes two residential trips where you will take part in adrenaline fuelled activities with your team mates like rock climbing, canoeing, hiking and archery as well as developing skills that you have a passion for. It could be cooking, photography or learning how to set up your own business.
You will also have the chance to put all the skills and experiences you have learnt into practice as a team, agreeing on a social action project that will really make a mark on your local community.
Why do it?
Meeting inspiring people, taking on new challenges and making a difference are exactly the rewards that life should offer up, and NCS guarantees it.
It looks great on your CV because it teaches skills employers say they are looking for in candidates: confidence, teamwork and leadership.
NCS is recognised by UCAS and adds a whole lot more personality to your personal statement.
The programme is open to all students on any full or part-time course or Apprenticeship, as long as you are 15-17 when you go on the first residential.
And it's completely FREE for students!
What next
Call Luke Reilly, 07557 582 200
This email address is being protected from spambots. You need JavaScript enabled to view it.