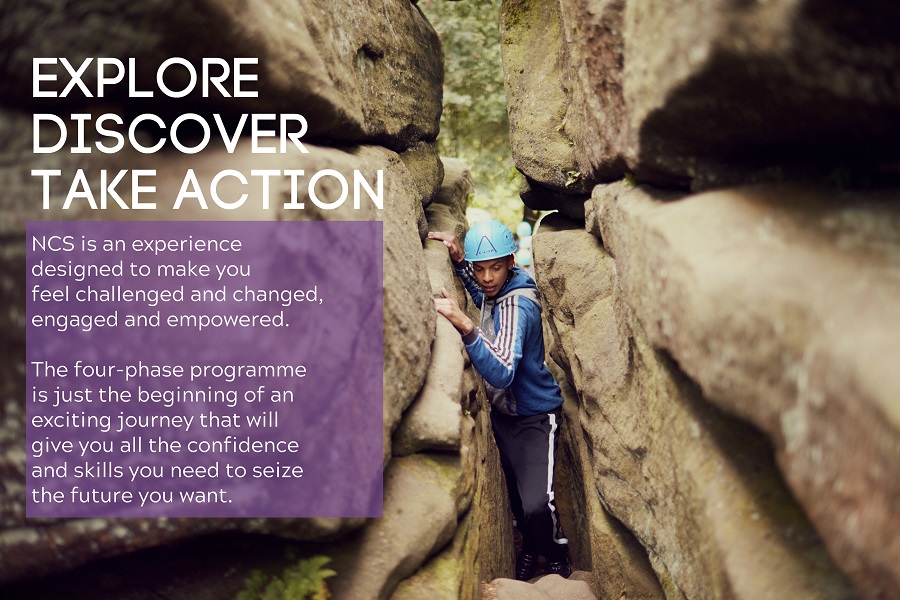 What does it involve?
Each NCS includes two residential trips where you will take part in adrenaline fuelled activities with your team mates like rock climbing, canoeing, hiking and archery as well as developing skills that you have a passion for. It could be cooking, photography or learning how to set up your own business.
You will also have the chance to put all the skills and experiences you have learnt into practice as a team, agreeing on a social action project that will really make a mark on your local community.
Summer Programme 2019
1st July – 26th July (excluding weekends)
Obviously you won't want to miss out on an opportunity like this and unfortunately places are limited, so get in whilst you can!
Interested? Give us a few of your details and we'll talk you through how to apply.
Call us:
07557 58 22 00
Email:
This email address is being protected from spambots. You need JavaScript enabled to view it.