We have set up a dedicated phone line for students to call to receive their GCSE Maths and GCSE English results on Thursday, 20 August 2020. Simply call the phone number below between 9.30am to 3pm on GCSE Results Day to find out your results.
01284 338 801 (line open 9.30am to 3pm on Thursday, 20 August, 2020 for GCSE English and GCSE Maths results).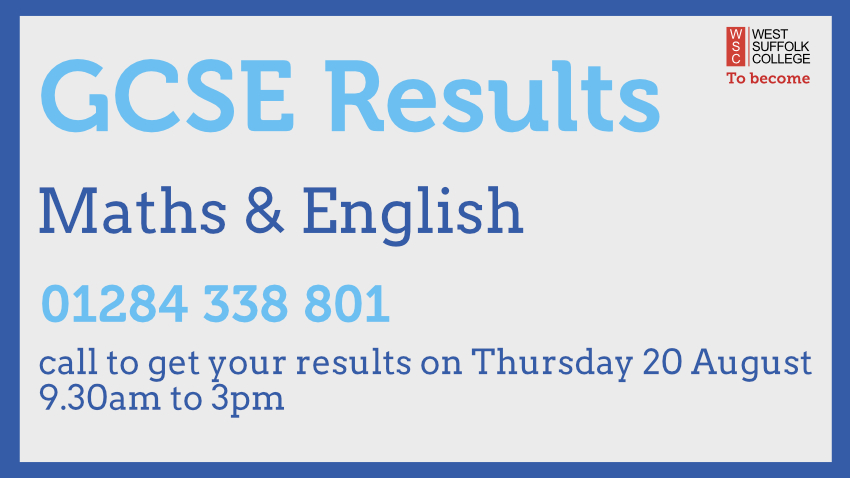 It is possible to collect your results in person from the college but we wish to avoid this due to Covid-19. Results can be collected from the Gateway between 9.30am to 3pm but please be aware that there may be delays as we ensure that social distancing is maintained.
All results envelopes left at 3.30pm will be posted out to students at 4pm on 20 August 2020 by Royal Mail 1st Class.