You make your own luck. You might not think so, but you can. Sometimes it just takes a bit of time spent in the right place to see what's possible.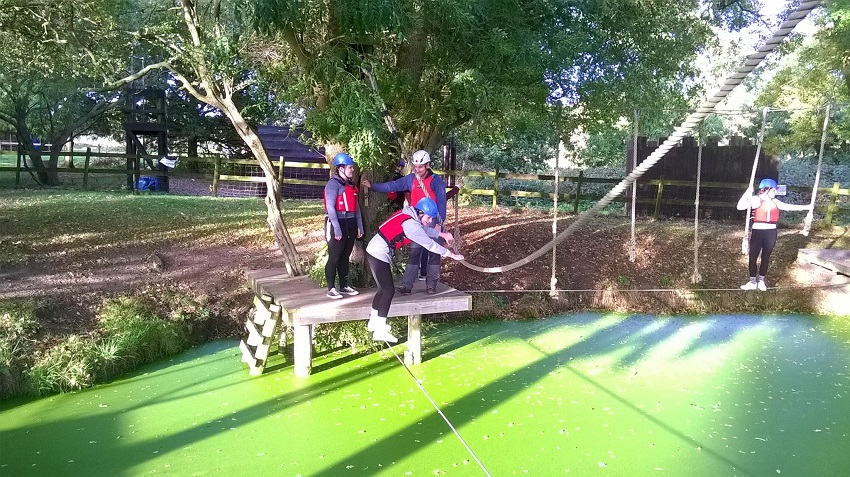 What's it all about?
Belief is the greatest challenge and this is where you'll learn it. In an active, challenging programme with a team of people just like you.
It's amazing what a difference it makes. You'll discover some surprising things but most of all you'll find out how you can change your future path and achieve the things you always wanted.
What will I do?
If you're 16-25 and unemployed, you could join the Prince's Trust programme. In 12 weeks you'll be working with a team of people to complete practical tasks and improve or add to your own skills along the way.
It's a full-time course with assessment and a qualification at the end. Aside from general skills you can work on improving maths and english skills to improve your chances of employment or further education.
Where could it take me?
The course is aimed at helping you if you're out of work and simply don't know where to go next. You can start the course in January, May or September and after completion it could lead you directly into a job, or onto a full time or part time course at college.
If you're not sure it's the right thing for you why not try one of many taster days, which run in the weeks before each course. Taster days and the course are always free.
What people say
"Before I started this course, I didn't know what I wanted to do. The Prince's Trust changed my life. I just want to complete my work pursue my dream of becoming a mechanic and hopefully becoming a manager of a garage."

Emma Marjoram, recent Prince's Trust TEAM participant.
How to find out more
Contact Prince's Trust TEAM
Jade Morton
Prince's Trust Team Leader
01284 716 562 / 07887 219 699