Are you looking to apply for an apprenticeship but concerned there may be barriers to achieving this?
Are you a business who has not had an apprentice in the last three years, employing less than 250 employees?
Are you a school providing careers advice, guidance and support to future apprentices?
A brand-new project has been launched to encourage the uptake of apprentices and number of apprenticeships being offered across the Greater Cambridge Greater Peterborough area (shaded orange below).
The Target Apprenticeships project is funded by the European Social Fund (ESF) and has brought a project value of £2.7 million to the local area.
College of West Anglia are leading the project, working in partnership with West Suffolk College, as well as other local providers.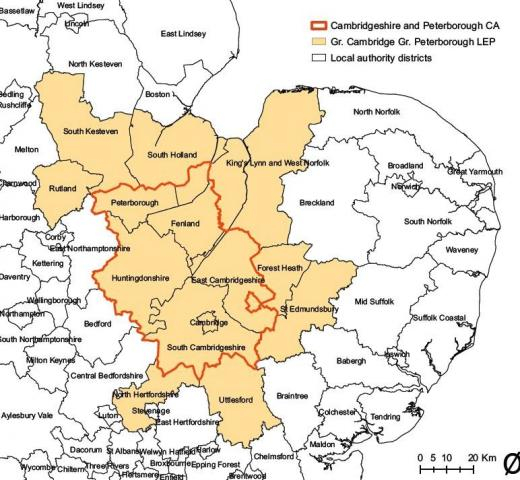 To get involved please contact
This email address is being protected from spambots. You need JavaScript enabled to view it.