About the course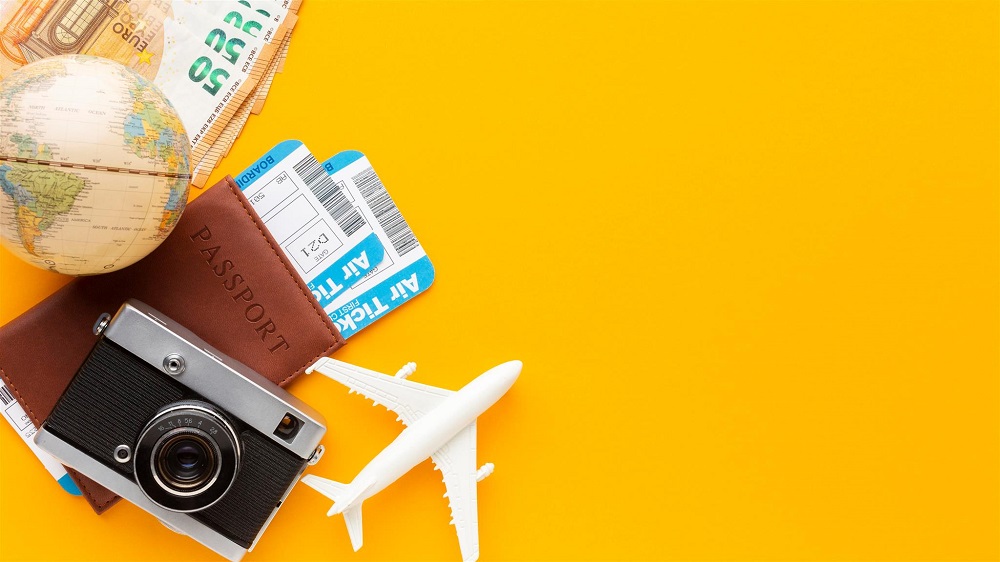 The Level 2 Travel and Tourism programmes inspire and enthuse learners to consider a career in the travel and Tourism sector. Giving learners the opportunity to gain a broad knowledge and understanding of , and develop skills. The programmes also broaden and deepen learners' understanding of careers in this industry and their attributes. It is a one year study programme involving the study of 10 units, examples include The UK Travel and Tourism Sector, Organising a Travel and Tourism study visit, delivering the travel and tourism customer experience, work related experience in the Travel industry, UK visitor attractions, Holiday Representative, Travel and Tourism Business Environment and travel and Tourism employment opportunities. This qualification provides a good foundation for learners in post-16 education. It provides a suitable foundation for further study within the department supporting progression to a more specialised level 3 Travel and Tourism course.
"You're off to great places today is your day! Your mountain is waiting so....Get on your way!" - Dr Seuss
Does exploring and discovering new countries and cultures excite you? This course could be the beginning of a rewarding and stimulating career in the Travel and Tourism Industry, while building confidence and resilience as well as having fun and learning through a diverse and interactive way. The travel and tourism team at West Suffolk College will support you through a range of teamwork activities, finding out about local, national and international destinations and investigating what the Tourism industry is about, you will feel well equipped to move into the next phase of your learning and development whether that is university, apprenticeship or full-time work.
Why Travel and Tourism?
Britain's travel and tourism industry is well on the road to recovery and is forecast to grow over the next few years.
Travel and tourism continues to be a vital and significant contributor to our economy. Tourist boards and strategic authorities are vital for the thousands of small enterprises that provide accommodation, food, attractions and travel services to tourists in Britain. This qualification develops learners' knowledge and experience in a range of directions including vocational geography, customer service, retail travel, promotion and sales, visitor attractions the cruise industry and key employability skills. It also encourages achievement and opens doors to enable learners to move directly into employment, Apprenticeships or progress through further Level 3 study to university. Learners are provided with the knowledge and skills in a number of specialist areas of expertise, ranging from customer service, management and leadership as well building on and developing the 8 key character strengths.
Who is it suitable for?
Because of the diverse nature of the Travel and Tourism industry, training programmes are designed to meet the needs of a variety of learners; school leavers embarking on a new career path, those taking time out from other industries or studies, adult returners upskilling to gain part or full time employment at all levels of the public or private sector. In short, anyone from new entrant to skilled professional with drive and passion to succeed.
FAQ
1. Will I have to undertake work experience?
Yes. Work experience is a key component of the Study Programme and in the past students have undertaken work experience at a wide range of travel and tourism organisations including Center Parcs, Premier Inn, TUI, Fred Olsen and Co-Op Travel.
2. Is there further study available within travel and tourism on successful completion of this course?
Yes. This Level 2 course acts as a stepping stone to Level 3 in Travel and Tourism, which is a two-year course and is equivalent to 3 A-levels. Students have the opportunity to participate in a European residential visit whilst pursuing an additional qualification in cabin crew.
3. What are the employment pathways which the course can lead to?
There many employment opportunities including retail travel, tour operations, airlines and airports, visitor attractions, accommodation, cruises, customer service, photography, blog writing and more.
4. How many days am I at college?
All learners are at college over 3 days with 2 independent study days to work from home and complete assignments as well revision for exams both in their vocational subject as well as Maths and English.
5. How do I apply for the bursary?
If you wish to apply for the bursary then please follow this link - Apply for a Bursary (wsc.ac.uk)
6. How will this course support me to develop my employability skills?
We are really big on giving our learners exceptional experiences and bringing employers and learners closer together, we will support all learners to develop their employability skills through a range of activities including running a travel and tourism blog, working closely with employers and of course supporting you to find meaningful work experience opportunities.
7. Is there exams on my course?
Yes - there is 2 exams for unit 1 and unit 7. These are mandatory units.
8. Are there still likely to be Tourism related jobs post COVID-19?
Absolutely!!! The Travel and Tourism industry is resilient and following the end of the COVID-19 guidelines we are likely to see a huge number of jobs go up within the travel and tourism sector. Please also bear in mind that because of the nature of this industry it lends itself well to other areas such as hospitality and catering, photography and blogging and so much more. We also work with a number of different organisations and support learners to secure worthwhile and meaningful work experience opportunities which have the potential to become part-time jobs or even apprenticeships.
Studying Travel and Tourism
The power of Travel and Tourism
Entry requirements
Entry is by interview. Applicants will need either a minimum of three GCSEs Grade D (3) or above, including maths or English at Grade C (4). Any student who doesn't have their maths or English qualification will be required to take these alongside their vocational subject.
Applicants will need to be able to be motivated and manage their own time. Learners will need to have a mature and responsible outlook, as they will be required to work with a high degree of independence for much of the course.
Qualifications
The College offers a wide range of Level 2 qualifications.
We will work with all learners in their first six weeks at College to place them on the appropriate programme that best meets their individual needs and best ensures their success. Learners will get advice from their lecturers, Personal Support Tutors as well as our award winning careers and advice team.
Within this course, learners will have the opportunity to achieve the Level 2 Extended Certificate in Travel and Tourism.
Additional qualifications in airline cabin crew (following progression to Level 3 Travel and Tourism) and other related areas may also be studied during your time at West Suffolk College.
What you'll learn (core modules)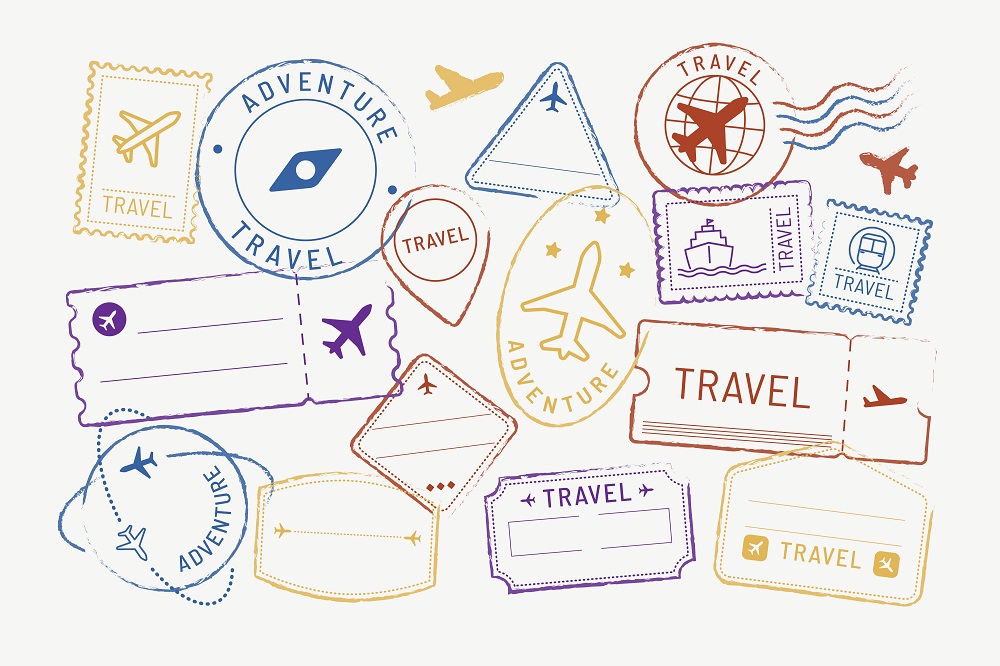 Over the course of the year you will complete the following units:
Core Units
Unit 1 - The UK Travel and Tourism Sector
Unit 2 - UK Travel and Tourism Destinations
Unit 4 - International Travel and Tourism Destinations
Unit 7 - Travel and Tourism Business Environments
Optional Units
Unit 9 - Travel and Tourism Employment Opportunities
Unit 10 - Organising a Travel and Tourism Study Visit
Unit 11 - Delivering the Travel and Tourism Customer Experience
Unit 15 - Work-Related Experience in Travel and Tourism
Unit 16 - Holiday Representatives
Unit 18 - The Cruise Industry
Unit 20 - UK Visitor Attractions
Benefits, skills and character strengths
Working in the travel industry will require individuals who have the skills and ability to provide high standards and excellent customer service.
It is a fun and dynamic industry to work in where teamwork is key and every day is a new and exciting challenge.
It really can take you across the world and provide you with unique experiences and opportunities.
Our qualifications will give you the chance to develop industry standard skills and develop or build upon our 8 key character strengths. All courses will require resilience, determination to succeed and professional conduct. Full attendance and meeting assignment deadlines will be critical to your success. We are preparing individuals for the workplace/employment and further and university education. Building character strengths and ambition underpins everything we do.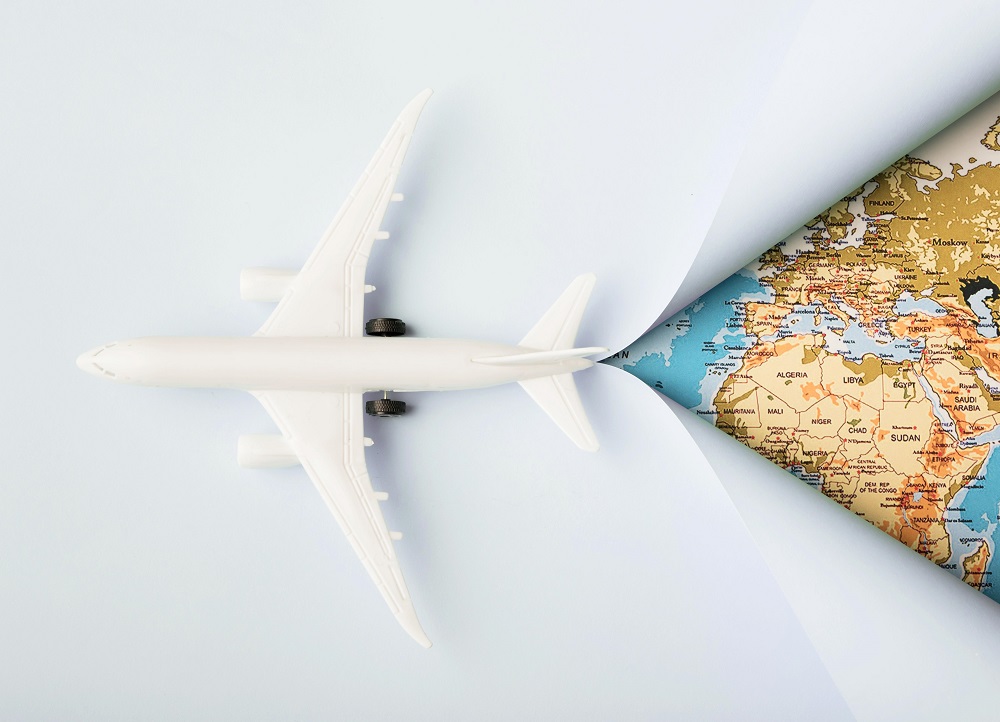 How will I be assessed?
There are two exams on level 2 and the rest of the assessment is made up of assignments including role plays that are set by the different unit lecturers and graded pass, merit or distinction.
1-1 recorded feedback and individual targets are given at key milestones during the year.
All work is assessed and verified internally with a sample sent for external moderation.
Final qualifications are awarded at either a pass, merit or distinction level.
Where is the course delivered? (facilities/classrooms)
The course is taught on the main West Suffolk College campus while assessments are mainly carried out online via Google Classrooms and Moodle.
Please note that due to COVID-19 some of our lessons may end up being online - however your lecturers will prepare you for online learning as and when this is required.
Where will the course take me?
On successful completion of the Level 2 Extended Certificate in Travel and Tourism qualification, learners can progress onto:
Employment
Apprenticeships
Progress onto level 3 Travel and Tourism
Progression to the Level 3 Extended Diploma Travel and Tourism is a popular route with students where the knowledge learnt at level 2 can be used and developed further on this A level equivalent qualification.
Additional qualifications in airline cabin crew and other related areas may also be studied at Level 3 along with opportunities for a UK or European residential visit.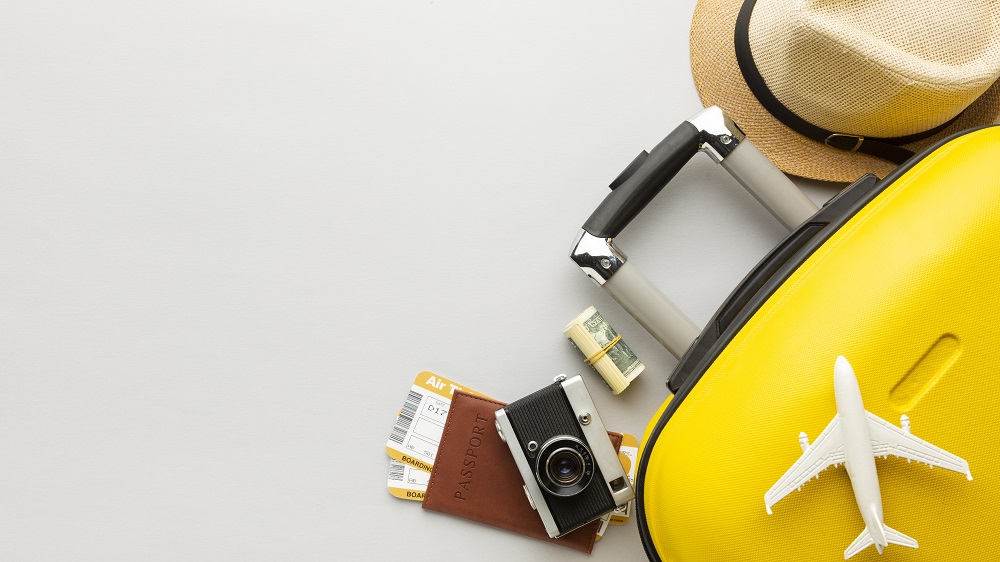 Path to Recovery
Travel agents trends
Will I need any materials or equipment?
We want all learners to have the best experience and would encourage you to have the following equipment:
Notepad and pens including colouring pencils
BTEC Level 2 First Travel and Tourism Student Book (BTEC First Travel & Tourism)
Laptop or tablet device - if you have one
Folder with dividers
How much will it cost?
Trips and visits for the year are expected to cost approximately £200 (excluding spending money).
I'm interested. What should I do now?
Apply online and complete the application form. You will then be invited to the college for an interview with a member of the team who will give you more details about the programme and help you enrol onto the course.
Get Social and follow us online:
Photo credits:
rawpixel
freepik
Days & times
Starting September 2023