About the course
The programme is for those hands-on learners looking to progress into the world of working in sport and apprenticeships. The modules are designed to provide students with a high level of practical skills, which are relevant to the wide range of demands within the sports industry sector such as Careers in Sport, Self-Employment in Sport and Physical Activity, Sports Development, Health and Well-being in Sport, Developing Coaching Skills and Anatomy and Physiology. Students will have the chance to work within the sporting industry, with our key partners, Premier Sport, Lynx Fitness and Luckhurst Injury Clinic. This will give students the opportunity to gain key work experience and industry relevant skills. These placements also give students the opportunity to gain part time and full-time employment. Students will also be able to progress onto a Year 2 Sports course. Many others progress onto university, studying areas such as Sports Coaching, Physical Education, or Performance Analysis.
Entry requirements
Candidates will need a minimum of four GCSE passes at '4' or above in academic subjects such as Maths and English language. This can be discussed on interview. Applicants will need to be motivated and able to manage their own time effectively. Students will need to have a mature and responsible outlook, as they will be required to work with a high degree of independence for parts of the course. Students will also be representing the college, whilst working with Premier Sport, Lynx Fitness and Luckhurst Injury Clinic.
Qualifications
Potential additional qualifications that could be offered:
YMCA Level 2 Gym Instructor Qualification
NPLQ Lifeguard Qualification
Sports Leaders Award
Safeguarding and First Aid
FA Level 1
Referee Level 1
Various other coaching badges (Will be highlight on induction)
What you'll learn (core modules)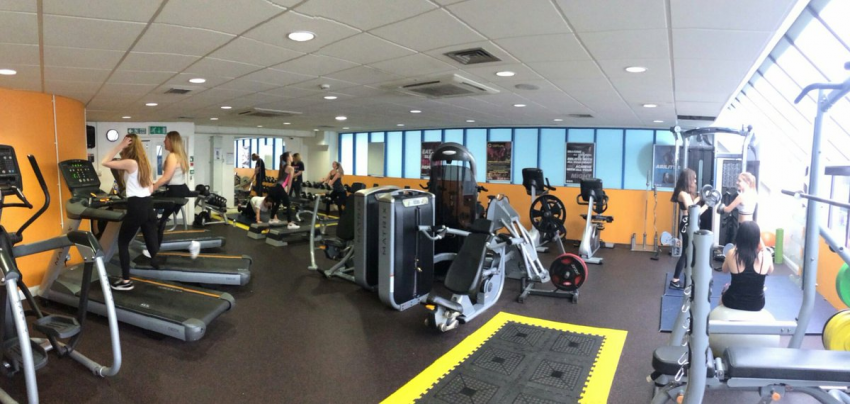 All learners will be expected to attend college three days a week. They will be taught by highly qualified lecturers and industry experts. Students will be given the opportunity to practically demonstrate the skills learnt from their placements, and also from lessons. Subject areas currently looked at within the course are: anatomy and physiology, careers in sport, self- employment in sport and the physical activity industry, sports development, health and well-being in sport and developing coaching skills. Learners will assessed through a variety of methods and be given an assignment schedule that will give students dates of work submissions.
Benefits, skills and character strengths
Students will be given the opportunity to investigate a wide range of areas within the sports industry sector. They will develop their current skill set and attain new vocation skills that are applicable to employment within the industry. Character strengths will be a key part of the programme throughout the sports course, these will be highlighted, and their relevance and importance will be discussed throughout the course.
How will I be assessed?
All assessments are completed via coursework. These assessments will be carried out using a variety of methods such as written reports, booklets, practical assessments and presentations. All learners will be issued with an assignment schedule at the start of each academic year. This allows learners to be fully aware of their workload and dates for each assignment submission.
Where is the course delivered? (facilities/classrooms)
The course will be delivered on the main college campus in Bury St Edmunds. Many of the lessons are conducted in a classroom, but the use of the Leisure Centre, Gym, Athletics Track and Sports Lab, computer rooms and online seminars will also be utilised throughout the programme. The students will also be offered practical classroom space with our key partners.
Where will the course take me?
The course opens many opportunities for learners to get an in depth understanding of working in sport, and the different progressions the sporting industry can offer. After completing the course, students who wish to pursue a career with Premier Sport, Lynx Fitness and Luckhurst Injury Clinic could have the chance of enrolment onto a traineeship or apprenticeship. Students will also be able to progress onto the second year of the course if they so choose, depending on performance and achievement. Students who complete both years, will have the opportunity to progress onto university, studying areas such as Sports Coaching, Physical Education, Sports Development or Performance Analysis. Students who completed this route last year either, entered Higher Education, continued with Premier Sports apprenticeship scheme, went into full time training within the leisure industry, secured employment with companies such as Lynx Fitness.
Our key partners on the course
Will I need any materials or equipment?
Sports students would be needing to pay for their sports clothing kit, as this is a requirement whilst being on placement. It will be mandatory for the students to purchase the sports kit at the start of the programme. There will be opportunities for financial support within the college to help with kit purchasing. There are opportunities to take part in residential trips and enrichment. The course textbook can help to support learners.
How much will it cost?
On enrolling on the course, students will be subject to a DBS (data and barring service) check. This will be free to the working in sport and fitness industry students.
Course fees will be discussed on the start of the course.
Residentials will be embedded into the units, giving students an understanding of working within sport.
I'm interested. What should I do now?
GREAT NEWS! Complete an application form today and attend an interview.
Days & times
Starting September 2021