About the course
The Level 3 Forensic and Criminal Investigation Foundation Diploma is an exciting and innovative course being offered here at West Suffolk College. Students will study the core concepts of Forensic Science and Criminal Investigation for some of their time with the remaining time being devoted to the more traditional sciences of Biology, Chemistry and Physics. This breadth of study will allow students the opportunity to pursue careers in both scientific and social science disciplines so is ideal for those students who want to branch out. Students will complete both coursework and exams in the first year, with some of the coursework being under exam conditions. Students will then study the full Forensic and Criminal Investigation Extended Diploma in their second year. Here at WSC, we endeavour to do as much practical work as we can and students can look forward to modules such as Forensic Fire Investigation, Criminological Theories, Forensic Investigation Procedures in Practice and Forensic Traffic Collision Investigation, including use of the purpose built Crime Scene Room.
West Suffolk College is a member of the Royal Society of Biology School and Colleges Affiliation Scheme
Entry requirements
Students require 5 grade 4s and above including English, Mathematics and Science.
Qualifications
Students will receive a Level 3 Foundation Diploma in Forensic and Criminal Investigation at the end of Year 1 (worth 1.5 A levels) and then can go onto study an Extended Diploma (worth 3 A Levels)
What you'll learn (core modules)
Modules include Principles and Applications of Science, Practical Scientific Procedures and Techniques, Science Investigation Skills, Forensic Fire Investigation, Criminological Theories, Forensic Investigation Procedures in Practice, Crime and Punishment and Forensic Traffic Collision Investigation.
Benefits, skills and character strengths
Students will develop the analytical and critical thinking skills that every scientist needs! These skills are transferrable to pretty much every other walk of life so are incredibly useful
How will I be assessed?
Students are assessed using a combination of coursework and exams. Some of the coursework is under exam conditions.
Where is the course delivered? (facilities/classrooms)
This course is delivered at the Bury St Edmunds campus in our onsite laboratories and classrooms
Where will the course take me?
Students can pursue a multitude of careers including STEM based subjects and social sciences.

Professor Dame Sue Black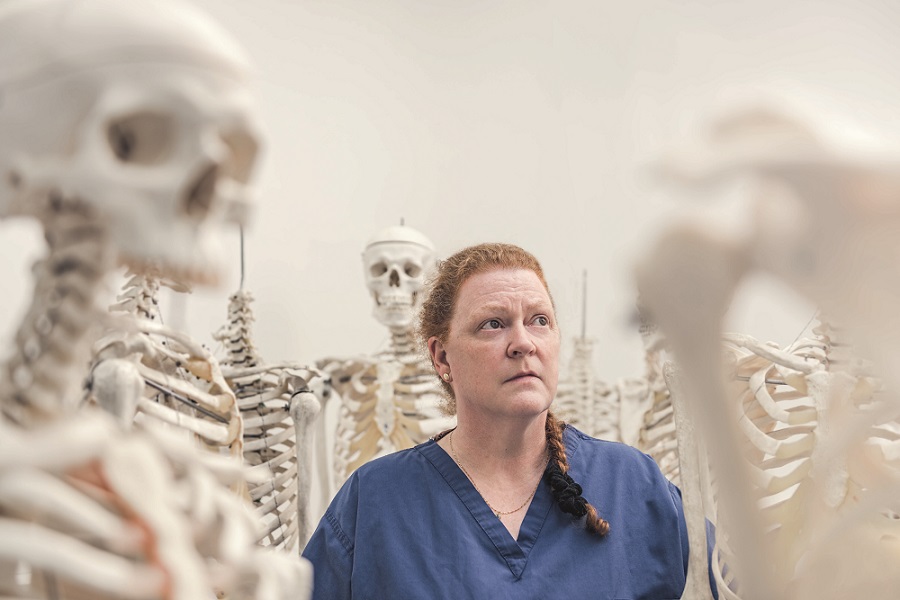 "If science is a genuine passion, it will never leave you and you will spend your life questioning and searching for truth - that is research. When that research translates into making a difference and solving real world problems, then surely there can be no better template for a purpose in life. The capability to change a small part of our world sits in the hands of every competent scientist but when all the scientists work together, then we can change the world."

Professor Dame Sue Black is one of the worlds foremost Forensic Anthropologists
Will I need any materials or equipment?
Students will need standard college equipment as well as a scientific calculator and a hardback A5 Laboratory notebook. We also strongly recommend that students purchase their own lab coat and safety glasses for hygiene reasons.
How much will it cost?
There are no costs associated with this course, unless students wish to take part in enrichment activities
I'm interested. What should I do now?
If you're interested in this course, then why not come along to one of our open days or apply online?
Days & times
Starting September 2021