About the course
Foundation to Level 3 Science is a one year programme specifically designed for students who want to progress onto our Level 3 Science Courses but don't quite meet the entry requirements. This course will give you the foundation you need to move onto Level 3 Science courses here at West Suffolk College as well as the opportunity to develop your Maths and English skills, retaking them if needed. This programme will cover all the Science that you will need to progress into Biomedical, Environmental, Forensic or Laboratory (T Level) courses. This course has a mixture of coursework and exams, dependent on the units studied.
West Suffolk College is a member of the Royal Society of Biology School and Colleges Affiliation Scheme
Professor Dame Sue Black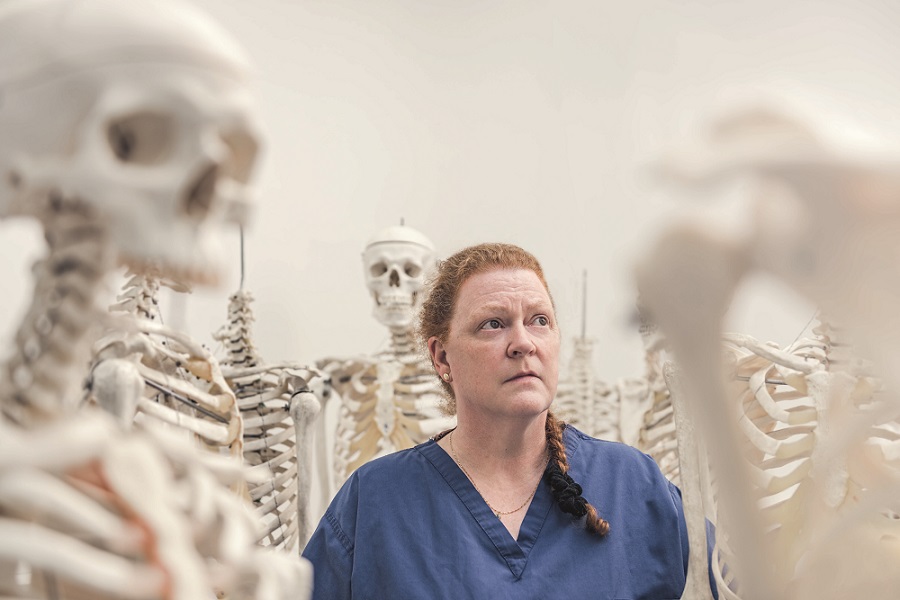 "If science is a genuine passion, it will never leave you and you will spend your life questioning and searching for truth - that is research. When that research translates into making a difference and solving real world problems, then surely there can be no better template for a purpose in life. The capability to change a small part of our world sits in the hands of every competent scientist but when all the scientists work together, then we can change the world."

Professor Dame Sue Black is one of the worlds foremost Forensic Anthropologists
Entry requirements
Grade 3 in Science, plus Grade 3 in English and Maths.
Qualifications
Students will receive a Level 2 Extended Certificate in Applied Science
What you'll learn (core modules)
Core Modules include Principles of Science, Chemistry and our Earth, Energy and our Universe, Biology and our Environment, Applications of Chemical Substances, Applications of Physical Science, Health Applications of Life Science, and Scientific Skills. There is also a range of optional modules to reflect the options available at Level 3
Will I need any materials or equipment?
Students are recommended to purchase their own lab coat and safety glasses for hygiene purposes and an A5 laboratory book. It is also recommended that students have a scientific calculator and general stationery.
I'm interested. What should I do now?
If this course has caught your eye, apply online today.
Days & times
Starting September 2021