About the course
T levels are a high-quality, work-focussed alternative to A levels for young people once they've completed their GCSEs. They are brand new for 2021 and we are pleased to offer a T Level in Laboratory Science. T Levels are a two year programme with a mandatory industry placement requirement (minimum of 315 hours at a workplace over the two years) and cover a variety of topics such as:
Working within the Science sector
Safety and environmental regulations in the Science sector
Managing information and data within the Science sector
Good scientific and clinical practice
Core scientific concepts
The core knowledge and understanding will be assessed through two examinations and core skills through a practical employer-set project in the first year and a synoptic assignment, a practical assessment and a professional discussion in the second year. In addition to this, maths, English and general digital skills will be integrated within the qualification in occupationally relevant contexts
Students receive 2 grades for their T Level. Grades A-E are awarded for the first year and either a Pass, Merit or Distinction for the second year. Students will develop the analytical and critical thinking skills that every scientist needs! These skills are transferrable to pretty much every other walk of life so are incredibly useful as well as a wealth of employability skills and connections
West Suffolk College is a member of the Royal Society of Biology School and Colleges Affiliation Scheme
Professor Dame Sue Black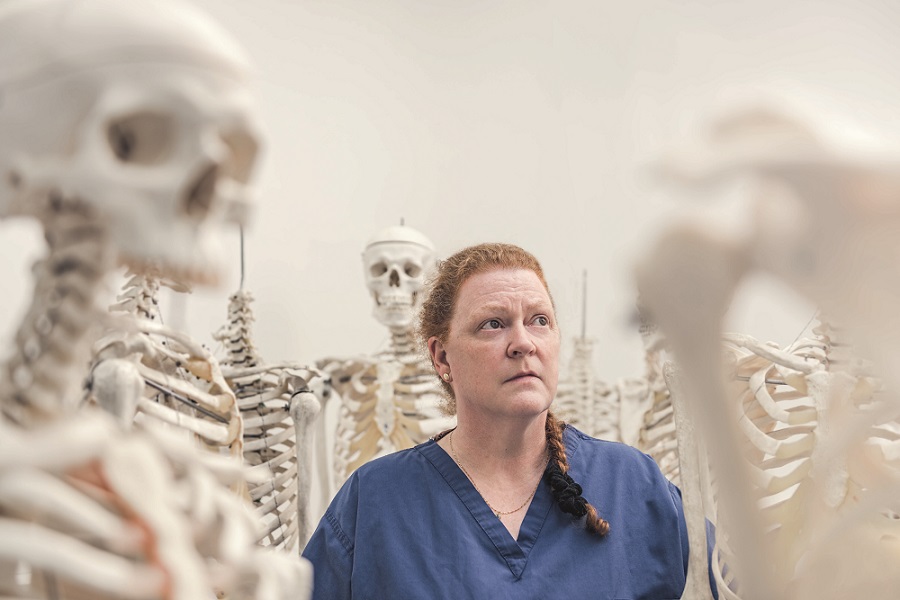 "If science is a genuine passion, it will never leave you and you will spend your life questioning and searching for truth - that is research. When that research translates into making a difference and solving real world problems, then surely there can be no better template for a purpose in life. The capability to change a small part of our world sits in the hands of every competent scientist but when all the scientists work together, then we can change the world."

Professor Dame Sue Black is one of the worlds foremost Forensic Anthropologists
Entry requirements
Students require a minimum of 5 grade 6s including English Language, Maths and Science
Benefits, skills and character strengths
Where is the course delivered? (facilities/classrooms)
This course is delivered at the Bury St Edmunds campus in our onsite laboratories and classrooms
Will I need any materials or equipment?
Students will need standard college equipment as well as a scientific calculator and a hardback A5 Laboratory notebook. We also strongly recommend that students purchase their own lab coat and safety glasses for hygiene reasons.
I'm interested. What should I do now?
If you're interested in this course, then why not come along to one of our open days or apply online?
Days & times
Starting September 2021