Overview of course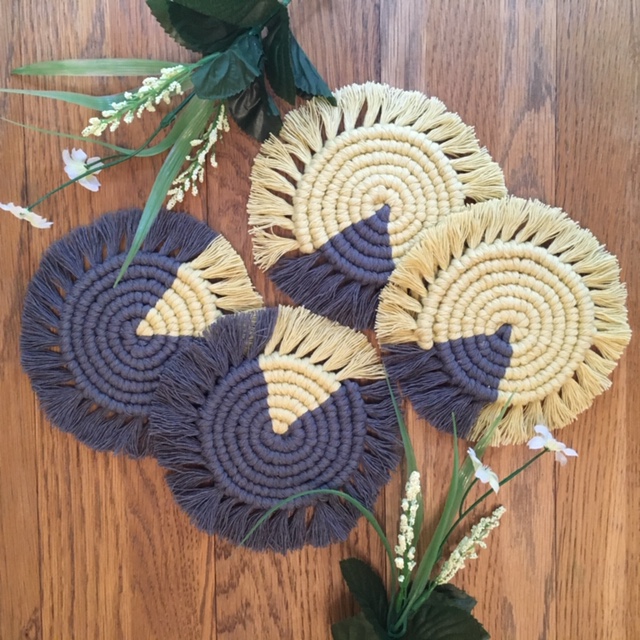 Create your own pair of Macrame coasters for your home. Macrame is the art of knotting string or cord in patterns to make decorative and practical items.
You will make two circular coasters from Macrame cord.
What will I learn?
During this course you will learn how to make two coasters in contrasting colours (oil blue and cream) using the reverse larks head Macrame knot.
Who is the course for?
No experience is necessary as you will be taught the knots and techniques. If you have experience of macrame then you are welcome to join in the relaxed environment to expand your creativity.
The course is aimed for anyone who would like to make something a little different for their home or even to give as a gift.
Will I have to provide anything?
All Macrame cord will be provided in the course price. You will also need fabric scissors, or sharp scissors for trimming and a comb for brushing out the fringing.
Am I ready to start?
If you would like to learn a new craft or expand your Macrame skills and creativity then this course is for you.
I'm interested. What should I do now?
Days & times
Starting 24/04/2021
Saturday 10:00 - 13:00