Overview of course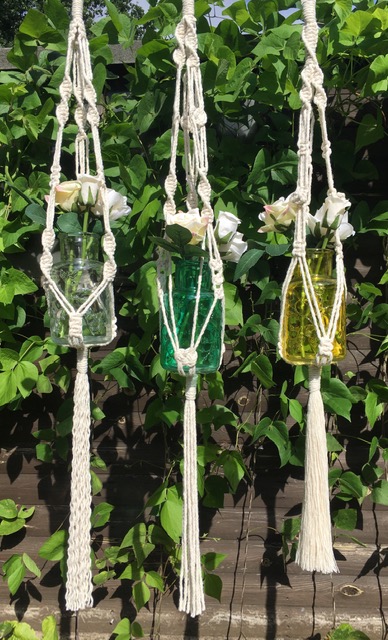 Create your own Macrame boho plant pot hanger from 3 ply macrame cord. Macrame is the art of knotting string or cord in patterns to make decorative and practical items.
What will I learn?
During this course you will learn how to make a plant hanger using a wrapping knot, square knot and spiral knot.
Who is the course for?
No experience is necessary as you will be taught the knots and techniques. If you can tie a knot then you can macrame!
Will I have to provide anything?
All macrame cord will be provided in the course price. You will also need a tape measure, sharp scissors for trimming and a comb for brushing out the fringing. You will need somewhere to work on your piece such as a freestanding clothes rail, door handle or the back of a chair, anywhere you can find to hook the cord over!
Am I ready to start?
If you would like to learn a new craft or have a little bit of boho chic decoration in your home then this course is for you.
I'm interested. What should I do now?
Days & times
Starting 16/04/2021
Friday 10:00 - 12:00