Overview of course
The ILM Level 5 qualifications in management have been specially designed to give practising and aspiring middle/senior managers a comprehensive understanding of the complex nature of operational and strategic management.
There are 3 graduated qualifications at this level, the Award, the Certificate and the Diploma.
The Diploma in Leadership and Management is the full qualification. It is a longer term programme aimed at extending management skills and knowledge across a full range of middle management functions.
Employers have identified many benefits arising as a result of their managers undertaking the ILM management qualifications and these include:
Better performance and productivity
Increased motivation
Reductions in absenteeism and accidents
Enhanced organisational image and increased credibility.
This course has been designed to give delegates the option to attend West Suffolk College for classroom style delivery and / or remote delivery sessions with a supporting workbook. Delegates will have a choice of what sessions they wish to attend giving more flexibility to the delivery model and ability to engage in a mix of classroom and remote learning.
The course fee includes all tuition fees, course materials and the costs of registration and certification with the Institute of Leadership and Management.
Please telephone 01284 716246 or email This email address is being protected from spambots. You need JavaScript enabled to view it. to enquire about full programme and dates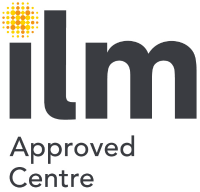 Entry requirements
There are no formal entry requirements but participants will normally be practising or aspiring middle managers who have the opportunity to meet the assessment demands and have a background that will enable them to benefit from the qualification. The possession of a Level 3 management qualification or other previous similar management development would be beneficial but not essential.
All potential candidates will need to complete an informal interview to ensure the qualification meets their development needs.
Qualifications
ILM Level 5 Award in Leadership and Management
Days & times
Please contact us for dates and further information
Tuesday 09:00 - 16:30