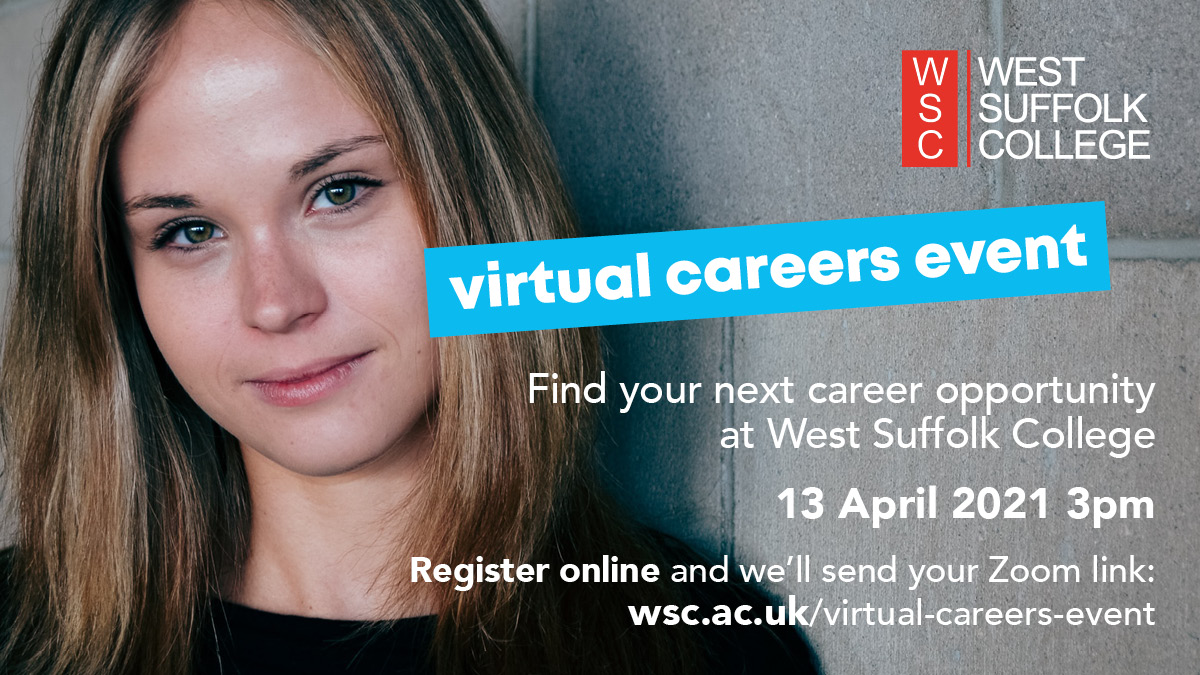 Find your next career opportunity at West Suffolk College. Has the global pandemic given you the taste of working differently? Changing careers? Do you have different aspirations and goals to those that you were working towards before Coronavirus? Do you think you have what it takes to make a difference to our students lives and college experience?
We are delighted to invite you to join us for the first ever Virtual Careers Event at West Suffolk College.
On Tuesday 13 April 2021 we will be hosting an online careers event where you can see what different careers and pathways may be available to you at West Suffolk College.
With over 800 staff employed here, there are a myriad of opportunities. And there is likely to be something to suit you! Many of our roles would suit individuals looking to change career path, so join us to find out more and ask any questions you may have about the different roles.
Join us at 3pm on Tuesday 13 April 2021 to find out more
Trade Professionals
Learning Support Roles
Personal Support Tutor Roles
Lecturing at West Suffolk College
Programme Tutor Roles
Human Resources Room
What our employees say
"I love to work for West Suffolk College because of the community spirit, professionalism, dedication and humour."
"I love working in Further Education because no two days are ever the same."
"Every day I go to work I am challenged and inspired and in awe of all the students and staff I work with."
"I love working here because everyone is appreciated and valued for what they bring to the College."
Register here