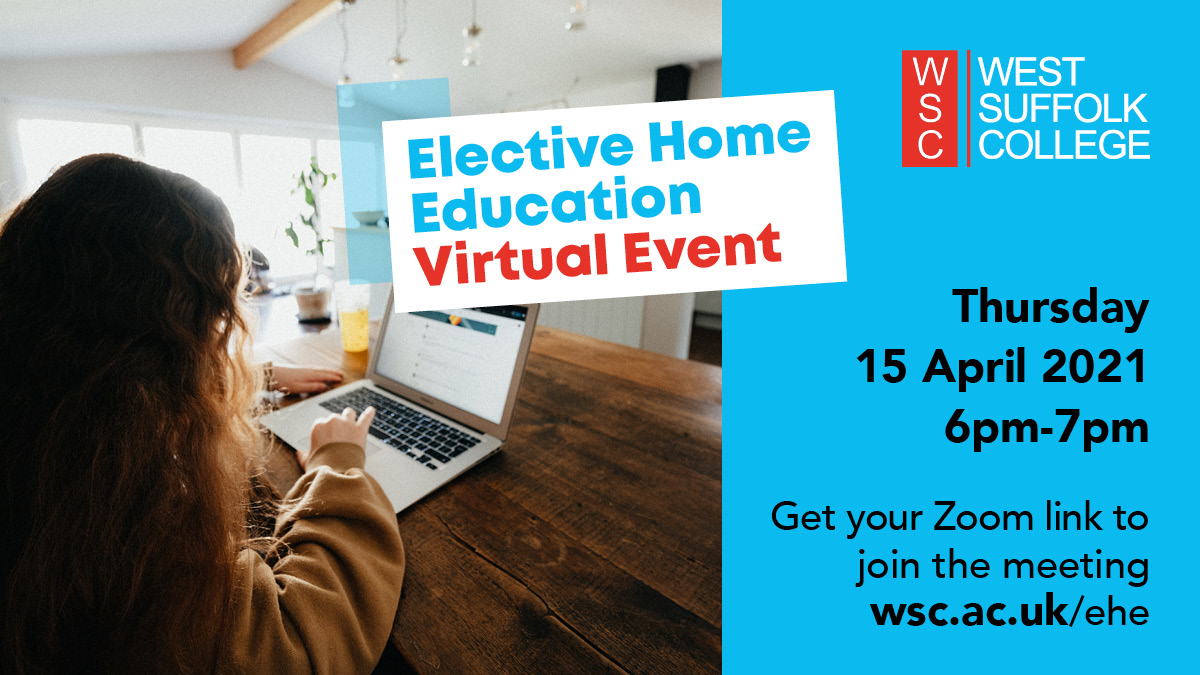 West Suffolk College will be hosting an online Elective Home Education event on the 15th April 2021 from 6 to 7pm.
Families will be encouraged to ask questions about the courses we offer and gain a general understanding of the college and how we support the education and growth of your child through qualifications and soft skills development.
With such a wide range of core subjects covered at entry level, GCSE and Diploma, and over a dozen vocational qualifications on offer, we will be inviting families to attend course specific open events at later dates where we can discuss these opportunities in far more detail.
The main aim of the vocational courses is to give learners the opportunity to gain a qualification while having fun and learning the core elements of the subjects covered. This will be achieved by using a combination of expert lecturer run sessions and group collaborative work which will be student led as much as possible, encouraging their creativity and confidence and their respect for peers and staff. All of our vocational courses are ideal stepping stones to progress onto higher levels of vocational study in preparation for university, apprenticeship or employment.