Location: Online
Date: Saturday 11 July
Time: 9.30am to 5.30pm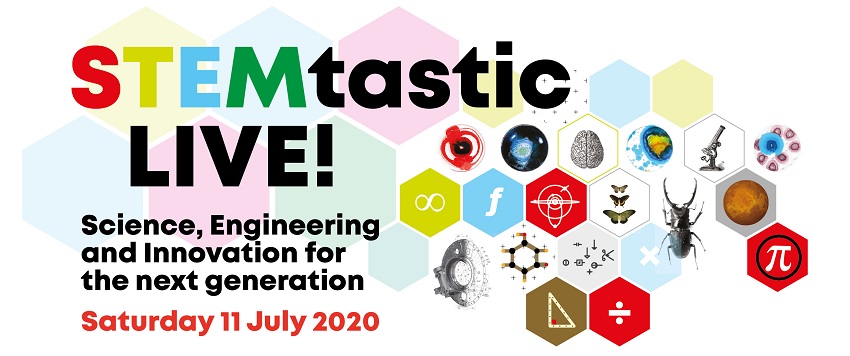 This year, the exciting celebration of STEM will be held on Saturday 11 July ONLINE as our first STEMtastic! LIVE
Marty Jopson will be delivering a Live session to start the day.
The day will include sessions for primary, secondary and teacher CPD.
The virtual event will involve interactive exhibits from local companies and industries, engaging workshops and high-impact shows, with a particular focus on highlighting the 'hidden STEM' in our everyday lives.
Some of the sessions are live and interactive, while others will be pre-recorded. All sessions will be recorded on the day and then will be added to our upcoming STEMtastic LIVE webpage so that we create a lasting legacy.
For any questions, please email This email address is being protected from spambots. You need JavaScript enabled to view it.
Book a session
Competition
We would like you to make a model of your favourite molecule and explain what makes this chemical so fantastic. You can use any materials that you have in your house to make this model. Be creative and bold. You will need to do a little research first to help give you some ideas!
The entries will be judged on a photo of your model and the explanation of why you think your molecule is so amazing.
We have 3 age categories for you to enter:
Up to and including Year 6
Year 7 – 10
Year 11 – 13
Find out more about the competition and how to enter.
Exhibitor Form
Our schedule is now fully booked, should you wish to support STEMtastic LIVE in the future please click here to fill out the form below as we will be running further monthly sessions