Location: West Suffolk College, Out Risbygate, Bury St Edmunds, IP33 3RL
Date: Monday 2nd July 2018 - Submissions for Casting Call for Main Cast extended to Sunday, 1st July 2018. Deadline for extras and supporting roles: Friday, 29th June 2018.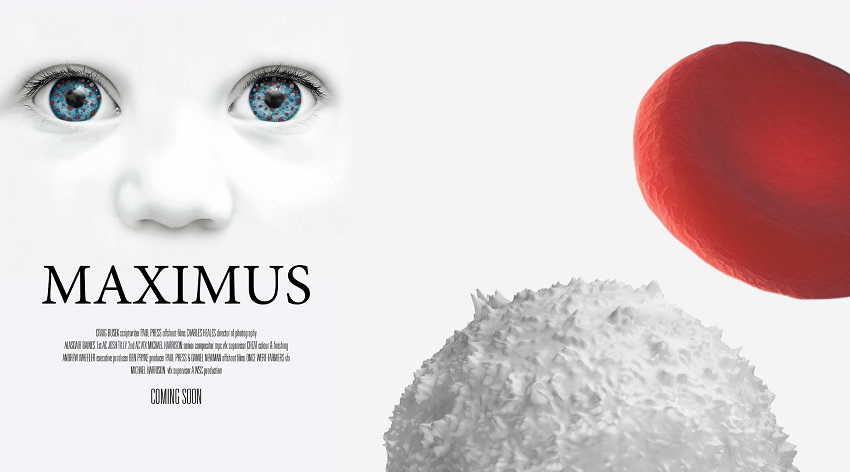 Based on real events. The arduous journey of Max, a two-year-old little boy diagnosed with childhood leukaemia. The production is intended to result in a 'true to life monomyth' set to inspire and give hope whilst portraying the harsh reality of the situation and focus on relationships surrounding MAX during this four-year period. Upon diagnosis Max's parents were 5 months pregnant with his sister India and in a moment their lives were changed forever. Max is in remission and healthy…he can now go swimming and play football.
We are now looking to cast the main actors and actresses for key roles in this film. Please register your interest below:
Cast & Extras
Jodie (30s) - Jodie's character is akin to a hurricane, as seen when it first begins from a butterfly's wings. Over the duration of the story she will blossom from being timid, self-aware and with low self esteem,
into a raging force of nature who is relentless in getting what she wants to help others.
Danny (30s) - Never one to share a workload, never one to complain, Danny is a man that masks the hardships of his life with comedy; a coping technique during times of struggle, it has since transcended to
becoming part of what makes him who he is.
Brea (20s) - At the beginning of our story, Jodie has a mass of pillars to
support her. But after Max's diagnosis she sees that these pillars, these faux friends, will not endure her suffering with her. All except Brea. Her sister. Her rock. Her best friend.
Maggie (40s) - Maggie is the first sign for Jodie and Danny that they can cope in their new world. She is an inhabitant of over six months and copes better than most. A shining light on the horizon that guides them to their destination, though she is not herself without suffering.
Chief Consultant 1 (40s) - The keeper of the keys with Max's illness, he has all of the answers to the mystery of cancer that is affecting the Rowlandson's son. But by being put on this pedestal of greatness he then becomes the first port of call when things go bad.
Chief Consultant 2 (40s) - A colleague of Cief Consultant 1 and a similar profile but he is an unorthodox, sinister character for reasons that will be revealed.
Simon (30s) - Danny's best friend and Max's godfather, Simon at first avoids the Rowlandson's situation, keeping it out of sight and out of mind. An act of cowardice from a man that doesn't want to see his friends suffering.
Anne and Trevor (60s) - Danny's parents. Kind. Supportive. Always there to tell him when he has stepped out of line and what he needs to do to step back in.
Claire (30s) - A loudmouth and the first that Jodie tells off during her
journey. A talker. An interrupter. Someone we want to see knocked down a peg.

Chef Mick (50s) and Ward Sister Carol (50s) - The helpful hands on the ward and the friendliest faces in the hospital. Like Dr Gattens, the children are their Number One Priority, but their presence is more jovial than the put-upon doctor.
Maximus (2-6)
India (0-4)